Banks: Possible Upcoming Debit Card-Related Changes
Financial institutions may lose over $15 billion per year when the debit card interchange fee limits go into effect on July 21. Many banks are scrambling to restructure in order to minimize losses, because of this, we can expect some changes to take place.
Banks must brace for a significant drop in revenue following the defeat in a Senate vote to delay debit card swipe fee rules.
Although banks have lobbied for Senator Jon Tester's bill to stall the debit swipe fee caps, many steps have been taken in anticipation of the enforcement of the Durbin Amendment. For much of early 2011, banks have made definitive changes to debit card-related services — in addition to speculative discussions — to stay profitable.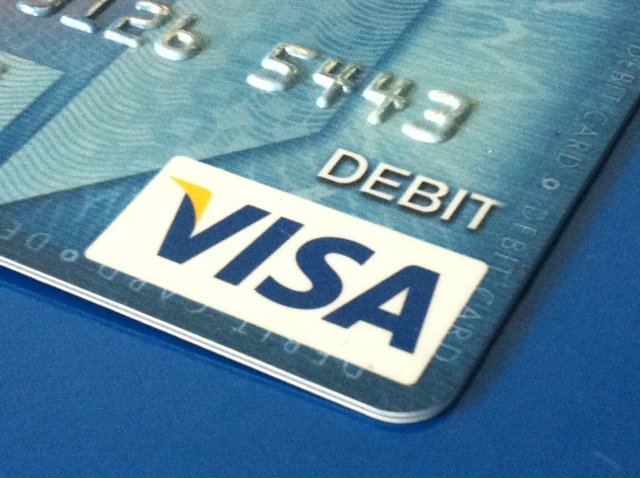 The most notable trend has been the elimination of free checking at many of the biggest banks while monthly service fees for basic checking accounts have increased. Another unwelcome change was the shutdown of debit card rewards programs.
Eliminating free checking and rewards programs are not the only measures bank can take to recoup losses.
Weighing the Options
According to an April 2011 Nilson Report, the three largest U.S. banks — Bank of America®, Wells Fargo, and JPMorgan Chase — collectively held 55% market share of the debit card purchase volume in 2010.
Bank of America®, with a debit card purchase volume of over $244 billion (23% market share) in 2010, is among the group of banks — with JPMorgan Chase and Citigroup — that was reportedly pondering debit card purchase limits of $50 – $100 per transaction.
Read: Big Banks May Impose Debit Card Purchase Limits
The nation's largest bank is currently testing a new checking product line — with generally higher fees — in specific states, but it could take over a year before any changes occur, according to a Bank of America® spokesman.
Bank of America® added no comment to the Senate vote over the Tester bill.
Wells Fargo, which held a debit card purchase volume of $196 billion (18% market share), projects a loss of $325 million per quarter. With its acquisition of Wachovia, the San Francisco-based bank currently has approximately 40 million debit cards issued.
"We are disappointed with the Senate vote on debit interchange. We continue to believe that the law as it is currently written will have significant negative unintended consequences for consumers and small businesses," said a Wells Fargo spokeswoman.
Since the debit card fee limit proposal in December 2010, Wells Fargo has slashed its debit rewards program and may consider raising minimum balances and charging customers to get a debit card.
Read: Wells Fargo: No Durbin Delay Means More Fees
JPMorgan Chase, with a debit card purchase volume of $161 billion (15% market share), also estimates a quarterly revenue loss of $325 million. The bank confirmed that the Ultimate Reward debit rewards program will end on July 20 as scheduled for its 9 million debit rewards cardmembers.
Chase discontinued its free checking account in February in response to the Durbin Amendment. There has also been reports of Chase testing a $3 debit card fee in Wisconsin.
So far, debit card purchase limits, checking fee and minimum balance hikes, and debit card issuance charges are in play. None of the three banks have made final decisions with regards to impending Durbin-related changes — none of which will bode well for customers.
Ask a Question