Small Debit Card Issuers Worried About Fee Caps
The controversial debit card fee cap is scheduled to take place on July 21st, much to the chagrin of the nation's leading banks. One group that has been relatively quiet during this whole process is small issuers — until now.
This provision under the Durbin Amendment is expected to bring a big cut in bank revenue. For this reason, the bill purposely exempts smaller institutions holding $10 Billion or less. Although this seems like a fair clause, small institutions are not so sure it will protect them.
Catch Up: New Debit Card Fees Rule Issues Cuts Over 70 Percent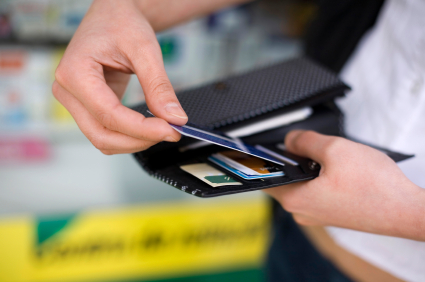 There are two major factors that may impede the intended protection. One is being able to tell a small institution's Visa or MasterCard debit cards, from a large institutions, but Visa reassured banks this will not be an issue. Even if the banks are easily discernible there is another, larger, battle smaller institutions will have to tackle: merchant backlash.
As merchants enjoy the sharp decrease in swipe-fees they will undoubtedly get used to the lower rates and therefore expect them of all debit card banks, according to the some experts.
PULSE, a leading solutions provider for ATMs, debit transactions and thousands of banks, conducted a 2011 Debit Issuer Study . Their study concluded that smaller banks and credit unions believe there will be a 73 percent decrease in revenue as a result of pending debit interchange fee rules
According to two exempt issuers who provided statements to PULSE, they don't see a large change in 2011, but expect the impact to take place in 2012 and 2013. One said, "Even if a network were to offer a two-tier pricing schedule, the shift in market conditions would eventually require the interchange rate for exempt institutions to be reduced."
survey also showed that 54 percent of regulated institutions and 27 percent of exempt issuers or considering adding fees or minimizing rewards in anticipation of the new rule.
Check Out: What Changes to Expect After The Interchange Fee Caps
It is expected that issuers will encourage customers to complete pin based transactions as opposed to signature. This action is said to have a better result for issuers.
Ask a Question