M&T Bank Offers FICO Credit Score for $2.99/Month
M&T Bank customers can now sign up to receive a monthly FICO credit score, which will cost $2.99 per month.
M&T Bank partnered with Equifax, one of the three credit reporting agencies, to provide discounted FICO scores for a monthly fee of $2.99.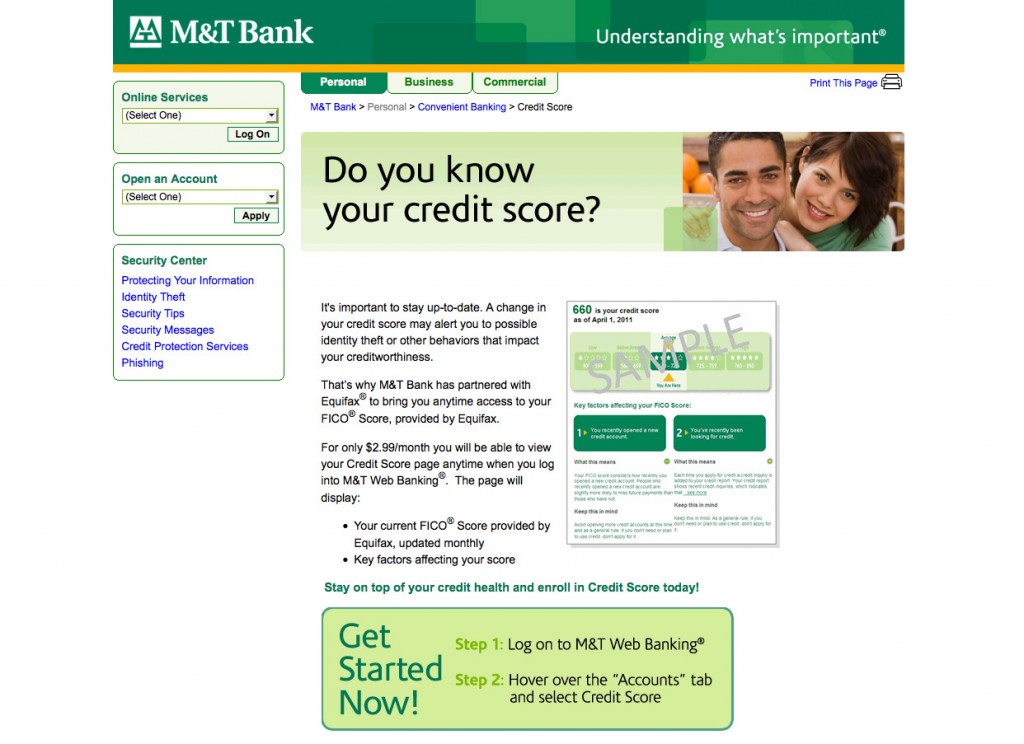 Customers who sign up for the service will receive a FICO score that is calculated with their credit report from Equifax.
The credit score from M&T Bank is exactly the same score (ranging from 300-850) that one would get from FICO or the credit bureaus – and it will show the key factors affecting your FICO Score. The score can be viewed at any time but it is updated monthly.
Read: How Your Credit Score is Calculated
The FICO score is the standard metric used in many industries to judge a consumer's credit risk and is rarely obtainable for free – consumers can still check their credit reports for free at www.annualcreditreport.com.
The $2.99/month is rather cheap compared to other options available. A one-time FICO score based on your Equifax credit report directly from FICO or Equifax is $19.95. Score Watch®, a credit monitoring subscription plan is available at both FICO ($14.95 per month) and Equifax ($12.95 per month), will monitor changes in your credit score but it only provides two FICO credit scores per year.
M&T customers who want to enroll for the service can log on to their online account through M&T Web Banking and select "Credit Score" under the "Accounts" tab.
If you don't want to pay to keep an eye on your credit scores, consider these free credit score alternatives. They may not be pinpoint-accurate representations of your true FICO credit score but they are useful if you want to monitor the changes in your credit reports.
Ask a Question