Higher Food Prices Shift Eating Habits Around the World
As food prices continue to climb consumers in the United States and around the world are changing what they eat to both to help keep their wallets full and to stay healthy, results from a new global food survey recently revealed.
More than half of those surveyed in the study admitted they no longer eat the same things they did two years ago, while 39% of those surveyed said that the change was a direct result of rising food prices. Another 33% of survey respondents said they changed their eating habits due to health concerns.
In fact, cost was by far the biggest concern for those surveyed, with 66% of respondents saying it was their top concern. Another 43% of those surveyed indicated that the healthiness or nutritional value of the food they ate was a major concern.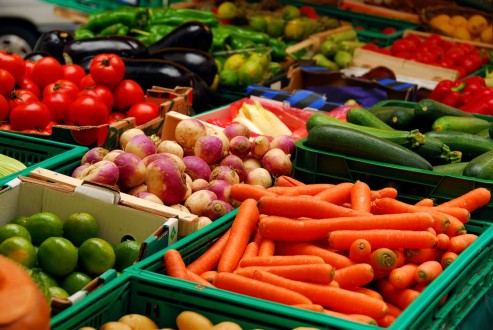 The survey results were first reported by Bloomberg News and were released on today by Washington, D.C.-based nonprofit organization Oxfam International. More than 16,000 individuals from 17 countries including Australia, Brazil, Germany, Ghana, Guatemala, India and the United States were included in its results. Toronto, Canada-based research consultancy firm GlobeScan conducted the survey between April 6 and May 6.
"The consequences of the world-wide rise in food prices are very apparent in these survey results" said GlobeScan research director Oliver Martin in a statement announcing his firm's findings. "The cost of food is by some distance the dominant concern that people have about what they and their family eat."
Pasta: The World's Favorite Food:
So if eating habits around the world are changing, then what are people now eating? Pizza and pasta have grown to become the favorite foods in a number of countries around the world with the exception of African nations that heavily favor traditional staples like maize. Around the world GlobeScan found the top ten foods to be pasta (9%), meat (6%), rice (5%), pizza (5%), chicken (5%), fish and seafood (4%), vegetables (3%), Chinese food (2%), Italian food (2%) and Mexican food (2%).
Click here for more information about the survey.
Read: Food Prices Rise: FAO Reports
Ask a Question