Bank of America Donates $1M to Special Olympics
Although the 'Too Big To Fail' banks often get a bad rep, they are able to use large revenues to make big donations to organizations in need. The latest bank to make headlines for this very reason is Bank of America®.
Bank of America® has been a sponsor of the Special Olympics for over 30 years and has recently announced a partnership to provide $1 million in contributions over a three-year period. Bank of America® Charitable Foundation will be working with the Special Olympics movement in order to help facilitate athletes in their journey.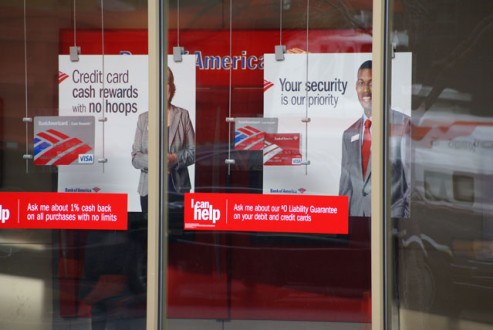 The Special Olympics is not limited to the United States, in fact, it has locations across the globe that provide year-round training and competitions for its athletes.
This year the World Summer Games will be held in Athens, Greece where over 7,000 Special Olympics Athletes will be participating. Bank of America® will be sponsoring the Special Olympics Team USA delegation as they have in the past. There will be over 315 athletes from the USA departing from Baltimore to attend the Games taking place June 25 through July 4.
Bank of America® has already contributed almost $7 million through their previous partnerships with the Special Olympics, along with employee volunteers. According to an earlier press release Bank of America® employees have volunteered over 5,000 hours to the Special Olympics.
Kate Miller, a Missouri-based volunteer spoke with MyBankTracker.com about some of the financial burdens experienced by the organization and it's athletes.
"Because the Special Olympics program isn't free, it's athletes need sponsorships or grants. Many athletes can't afford the costs because they aren't working which takes away some of their only opportunities for constructive social interactions," Miller stated.
According to Miller, the Special Olympics branch located in Columbia, Missouri has not been known to turn down an athlete. Although costs are only about $20 a season it is difficult for older athletes without family support to cover these costs. "When a business provides sponsorship it is always super helpful." Donations help go towards newer equipment, uniforms and transportation among the other expenses that the register fee doesn't cover.
This most recent partnership to donate $1M over 3 years brings Bank of America® closer to their goal of donating $2 billion to nonprofit organizations over the next 10 years.
Ask a Question