What the Capital One-ING Direct Deal Means For Customers
(UPDATE: ING Direct has become Capital One 360, see what changed.)
Loyal savers with orange-themed ING Direct are fretting over the fate of their accounts following the news that Capital One has bought their banks.
In an investor presentation following confirmation that Capital One (NYSE: COF) is the buyer in the sale of ING Direct USA, ING Direct deposit customers were found to be young, exceptionally loyal, and avid supporters of the franchise.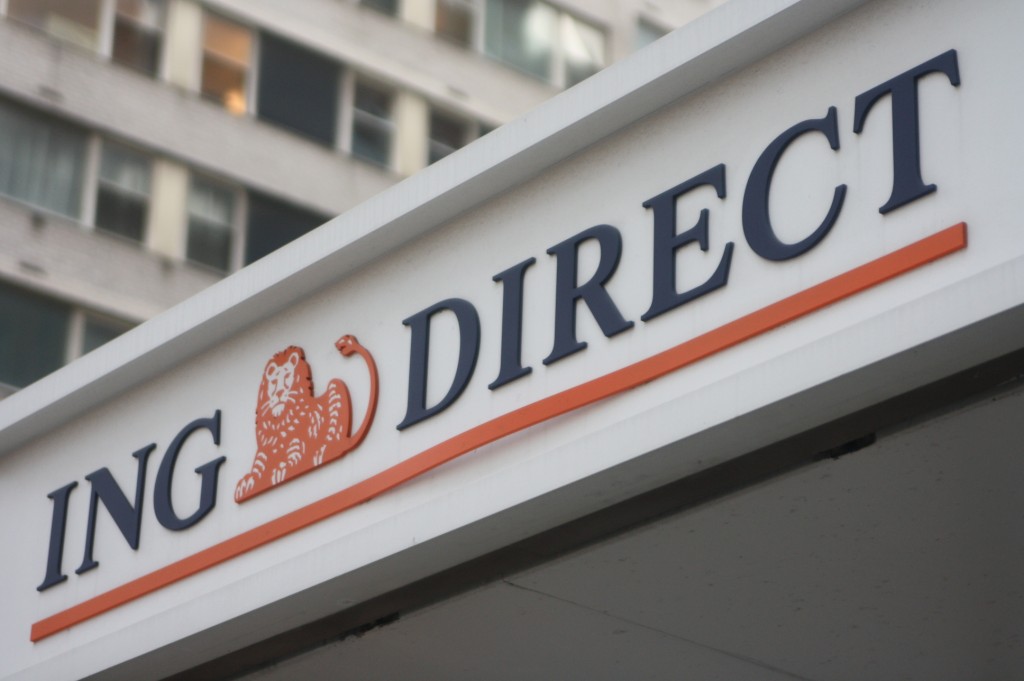 In reality, actual customer sentiment conflicts with that research as many ING Direct customers on Twitter have said that they will be transferring money out of their accounts – a premature move to a deal that is set to close late 2011 to early 2012.
Still in the early stages of the deal, no final decisions have been made on the future of ING Direct customers but some speculative changes are expected.
Branding and Marketing
ING Direct is the legendary pioneer in online banking – a reputable name among savers. That is likely to go away.
ING will allow a one-year transitional use of the "ING Direct" trademark.
"ING Direct USA will retain brand attributes such as the 'orange ball'. ING will allow a one-year transitional use of the 'ING Direct' trademark," as stated in an ING press release. While Capital One has online-only counterparts of some of its deposit products, they still fall under Capital One Bank. Capital One may consolidate these products under the ING Direct platform, but the name definitely will not stick.
Meanwhile, Capital One will ramp up its marketing strategy by promoting its successful line of credit cards and auto loans to ING Direct customers. "There are potential additional synergies from cross-selling the ShareBuilder online brokerage products to Capital One customers and select Capital One products to ING Direct customers," as stated in a Capital One press release.
Customer Accounts
The monumental question is: what happens to customer accounts?
In the near term, ING Direct customers will see no major changes to their banking routine until the sale is closed. Even if it is completed in early 2012, at the latest, ING Direct customers may not experience significant changes in the ensuing months.
The purchase will make Capital One the fifth largest bank in the U.S. by deposits. The addition of such a large number of ING Direct deposits is likely to result in a decrease in interest rates for all of their customers. This tends to happen as banks obtain more deposits as seen in the interest rates at the nation's four banking giants – Bank of America, Wells Fargo, Chase, and Citibank.
Capital One's InterestPlus Online Savings and Interest Online Checking accounts are the equivalent of ING Direct's popular Orange Savings and Electric Orange Checking accounts, but Capital One offers these online-only accounts to customers who do not reside within close range of a Capital One Bank branch. It is up in air on how these accounts, their services, and their features will be integrated.
Mobile Technology
On the consumer mobile banking front, ING Direct may lend a boost to Capital One's mobile technology strategy.
Currently, ING Direct has native applications for iPhone, Android, and Blackberry devices while highly anticipated scanner-based and mobile check deposit features are arriving very soon. Capital One only has a native iPhone app but it recently partnered with Mitek Systems to develop mobile remote deposit capture.
It is hard to imagine Capital One not keeping these mobile services and extending these consumer-friendly amenities to its current customers.
Jumping Ship
No one knows how this deal will play out for the banks and their customers.
While Capital One intends on preserving the foundation that has made ING Direct so successful, it has slipped on customer satisfaction in the credit card department, which is a supposed preview of what's to come for transferring ING Direct customers.
But, before ING Direct customers join in on a large-scale migration, it may be worth waiting to see the changes to be implemented by Capital One.
In the meantime, it doesn't hurt to begin researching alternatives in the event that Capital One no longer serves the needs of former ING Direct customers.
If you are an ING Direct customers, how do feel about become a Capital One customer? Will you be moving your money?
Ask a Question