Chase Adds EMV Chip to JPMorgan Select Visa Signature Card
Chase continues to put EMV chips in more of its high-end credit cards — the J.P. Morgan Select Visa Signature card is the next in line to received such upgraded technology.
JPMorgan Chase (NYSE: JPM) will begin issuing its J.P. Morgan Select Visa Signature card with EMV chip technology, the second in its card portfolio — following the J.P. Morgan Palladium Card – to sport the smart chip.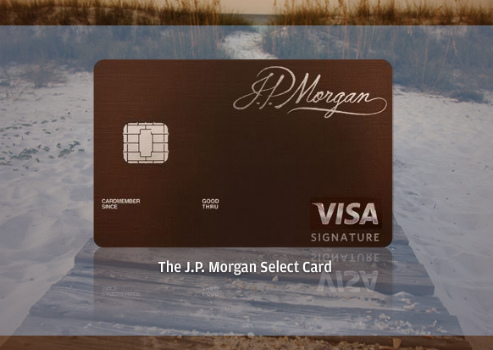 The new J.P Morgan Select cards will feature an embedded chip that has become the standard in foreign countries in Europe and Asia. The encrypted chip has heightened security features that makes it difficult to replicate – a preventative measure in the face of rampant card skimming.
Merchants abroad have abandoned the traditional magnetic stripe so U.S. travelers often find that their regular credit and debit cards don't work. Since J.P. Morgan Select card will have an EMV chip and the traditional magnetic stripe, the card will work with payment systems in the U.S. and foreign countries.
"Offering EMV chip technology on the J.P. Morgan Select credit card is an expansion of our ongoing commitment to offer customers the highest level of security and convenience when traveling abroad," said David Porter, general manager of Chase Card Services.
The J.P. Morgan Palladium and Select Cards are among the elite credit cards available through JPMorgan Chase, so it is not surprising that they were the first to get the chip enhancements. A common Chase card that could benefit greatly from EMV technology is the Chase Sapphire travel rewards credit card.
Recently, banks in the U.S. have begun announcing EMV chip technology in their credit cards. This comes after increased recognition that U.S. consumers encounter major inconvenience when they cannot use their cards to make purchases when traveling abroad.
Wells Fargo announced a pilot program to test EMV technology in a new Visa credit card. Also, U.S. Bank recently launched dual interface credit cards that uses EMV microchips and contactless payment technology. Both banks have plans to implement the new chip technology in more travel credit cards.
Ask a Question