PNC Bank to Pay $3.62 Billion for Royal Bank of Canada's U.S. Operations
PNC Financial Services Group will pay US$3.62 billion to purchase the retail banking and credit card businesses of Royal Bank of Canada's subsidiary, RBC Bank (USA).
Through the deal Pittsburgh, Pa.-based PNC (NYSE:PNC) will expand its reach over the Southeastern United States and become the fifth largest U.S. bank with a total of 2,870 branches. The transaction is expected to close in March 2012, subject to certain closing conditions which include regulatory approval.
PNC Bank, currently the 12th largest U.S. bank by assets, will add roughly $19 billion of loans and $16 billion in deposits to its own portfolio through the sale, which is based on RBC Bank (USA)'s balances as of April 30. The purchase price is about 97% of RBC Bank (USA)'s book value, and will give PNC with an internal rate of return of more than 19%.
The sale, first reported this morning by Bloomberg News, is composed of cash and $1.0 billion of PNC common stock, or roughly 3% of PNC's outstanding common shares as of its $57.79 closing price from Friday. PNC will also purchase RBC Bank (USA)'s related credit card businesses for US$165 million in a separate sale.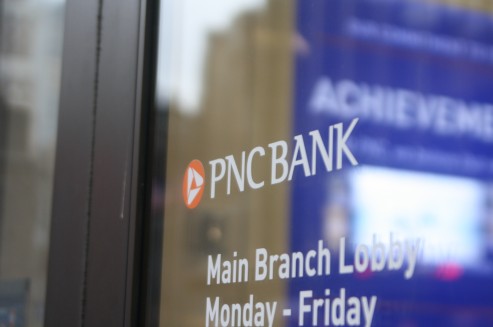 "The addition of RBC Bank provides PNC a great opportunity to enter attractive southeast markets in a way that will create value for our shareholders," said PNC's chairman and CEO James E. Rohr in a statement announcing the deal. "The success of our recent acquisitions demonstrates that when we bring our innovative products and services to new markets we have the proven ability to win clients and take out costs. This transaction represents an outstanding growth opportunity for PNC."
RBC president and CEO Gordon M. Nixon said in a separate statement that, despite the sale of his bank's U.S. assets, that RBC Bank (USA) remained committed to serving the U.S. market and that the sale would allow RBC to focus on growing its two largest U.S. businesses–RBC Wealth Management and RBC Capital Markets.
U.S Banking Market Shrinks:
The sale of RBC's banking business to PNC bank could be seen by some as a move to meant to maintain its position in the U.S. retail banking market against Capital One (NYSE:COF), a close competitor. Just last week Capital One, the 13th largest U.S. Bank by assets as of the close of the first quarter, announced its own plans to purchase online bank ING DIRECT for $6.2 billion in cash and $2.8 billion in stock. Capital One also recently submitted a bid for the credit card unit of HSBC Holdings.
Read: Capital One Eyes HSBC's U.S. Credit Card Unit
Check Out: Capital One Buys ING DIRECT
Prior to its acquisition of RBC Bank (USA), PNC had assets of $259 billion and roughly 5.5 million checking account customers. RBC Bank (USA) of Raleigh, N.C. (NYSE:RY), has $25 billion in assets and 424 branches in North Carolina, Florida, Alabama, Georgia, Virginia and South Carolina.
Ask a Question