Travel Back to the United States Faster, For a Fee
If you're looking to avoid the long airport lines when reentering the United States then you may want to consider signing up for one of three new programs the United States government is spearheading in an effort to making international travel easier for travelers posing no security risk.
The three new programs will focus making it easier for those who travel by air, or to either Mexico and Canada, to reenter the country by eliminating their wait time in both airports and other points of entry, and are intended to help border regulars better identify those who actually pose a risk.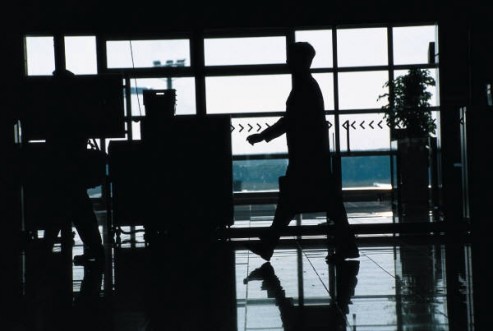 One of the programs, called the SENTRI program, will allow members to enter through quicker moving special lanes when reentering the country from Mexico by car. Another program, called the Global Entry program, would allow travelers returning to the United States by plane to go through special lines and electronic kiosks at some airports, which can allow them to traditional lines and custom booths. The final program, called NEXUS, would also allow both U.S. and Canadian citizens or permanent residents to use special lanes when reentering the country either by air, and or sea.
Each of the programs requires it members to pay a fees of between $50 to $122.25 in addition to other requirements like a background check and an interview with a Department of Homeland Security official. Once you've passed all the program's requirements and are accepted into to program, you'll also need to make sure you comply with its terms in order to risk losing your privileges.
If you are a frequent international traveler then you may want to consider apply for the program. For more information about the registration process, payment questions or to sign up visit the U.S. Customs and Border Protection's website.
Read: Summer Vacations: The New Non-Discretionary Expense
Ask a Question