Bank of America To Add 500 Jobs, New Services By End of Year
Preferred customers of Bank of America® (or, those looking for a job in financial services) can look forward to enhanced customer service in the coming months following the bank's plans to add hundreds of financial advisors to its arsenal of banking personnel.
Bank of America® (NYSE: BAC), the largest U.S. bank both by assets and deposits, announced today that it would be adding more than 500 new recruits to its arsenal of financial solutions advisors to assist banking customers with investable assets of between $50,000 to $250,000—one of the fastest growing segments in the financial services community.
The bank said it plans to have more than 1,000 financial solutions advisors by the end of the year located in areas that include New York, San Francisco, Los Angeles, Dallas and Washington D.C.
Alone, Bank of America® says it has more than 8 million preferred banking customers. Results from its Merrill Edge Report indicated some of the priorities for this segment of banking customers included retiring better than their parents did (85%), having access to both banking and investing solutions (73%) and both tracking and managing their investments (72%).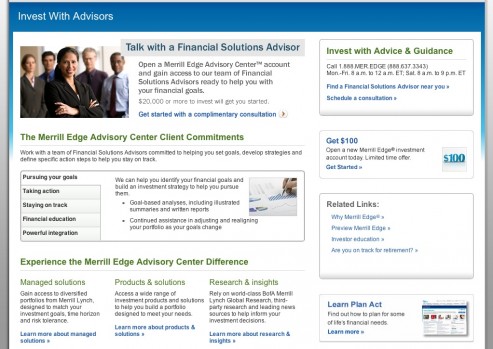 "Preferred customers have a complex set of needs and concerns that go beyond what the standard retail bank can offer, but they don't typically require a full-service financial advisor or a private banker," said the bank's executive of Preferred and Small Business Banking Dean Athanasia in a statement. "Adding these skilled professionals lets us actively pursue this growth opportunity and positions us to offer what I believe are best-in-class banking and investment solutions, unmatched access and convenience and the availability of specialists when and where our customers prefer."
Bank of America® will also hire 1,000 small business bankers in local communities. The bank's hiring initiative stands in stark contrast to other actions it has discussed taking this year to reduce costs like cutting consumer and small banking positions and closing 10% of its branches.
Read: Bank of America® to Cut 100 Jobs in Response to Federal Regulations
Learn: Bank of America® May Close Up to 10% of Branches
Bank of America® also indicated it would introduce Merrill Edge mobile applications, opening new specialty stores and adding 481 new no-transaction-fee (NTF) mutual funds.
Ask a Question