Swipe Fee Caps May Benefit Restaurants
As financial institutions, and some customers, are grumbling about the recent passing of the proposal to cap interchange fees, there is one group that may be rejoicing. Restaurants are in a position to boost earnings by 1% to 4,5 percent of annual earnings per share, according to an AP release.
The debit card swipe fee cap is scheduled to be enforced on July 21, and ever since its proposal larger financial institutions have been warning of its negative impact.
Read: Banks: Interchange Fee Limits Bad for Bank, Consumers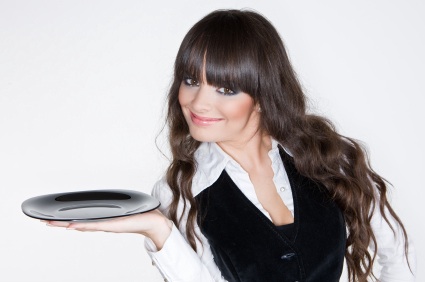 The original hope was for merchants to lower their prices — encouraging consumer spending, but Banks threatened to retaliate. Worried about losing a large percentage of annual revenue due to the swipe fee caps, big banks said they would get rid of rewards programs and starting putting fees on traditionally free accounts to make up for the losses.
Although the debit card fee caps have not yet been enforced they have already caused banks to restructure their payment verticals. These changes angered consumers everywhere, and did not bring the boost some were hoping for. Even small banks, originally protected from these regulations discovered that they may feel the strain as well.
Check Out: Small Debit Card Issuers Worried About Fee Caps
How Restaurants Can Benefit
There is no doubt that merchants will see a benefit to these new regulations, but restaurants are bound to see a larger boost in revenues. A KeyBanc analyst, Brad Ludington, points out that restaurants conduct approximately 35% of their transactions through debit cards. By decreasing the fee attached with each swipe they will intern make more off the transaction.
The reason there is a larger expected boon in sales for restaurants is because, unlike retailers, restaurants are not expected to lower their prices to accommodate the change.
The types of restaurants that will see a highest benefit from these caps are cheaper ones such as Cracker Barrel or Sonic chains. Whether or not it will provide as a big of a boost to the restaurant industry will be determined once the regulation goes in to effect in mid-July.
Ask a Question