Emergency Funds Lacking Among Americans
It is a bit disconcerting that multiple sources confirm that many Americans still do not have a solid emergency fund to take care of themselves should a significant financial problem arise.
Whether the amount is $1,000 or one year's salary, everyone has their target savings number, but in a survey released Monday from Bankrate.com fewer than one-quarter of Americans have long-term savings prepared in case of a financial emergency, which they define as enough money to last you for six months.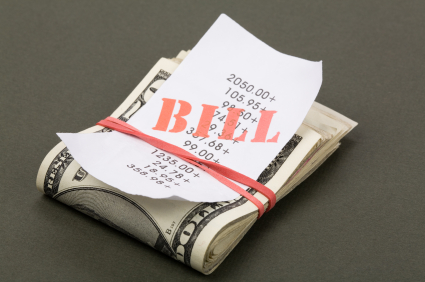 The results of the survey showed that 24 percent have the recommended amount of six months worth of savings set aside, while an equal number did not have any emergency funds. The remaining 44 percent replied they were somewhere in between with some extra cash, but not quite at the desired six-month position.
Educate yourself: How to Add to Your Emergency Savings Account
"To underscore the importance of emergency savings, there are over 6 million Americans that have currently been out of work for longer than six months," said Greg McBride, senior financial analyst for Bankrate.
Other Savings Standards
However, the six-month threshold is not necessarily the only endpoint to be desired when it comes to amassing some emergency savings. A survey performed by the National Bureau of Economic Research, which MyBankTracker.com covered in a weekly column in May, instead wanted to know how many Americans could come up with $2,000 in 30 days, which according to the Bureau reflects the amount one would need for an urgent car or home repair, or a large copayment on a medical or legal expense.
Suffice it to say, the survey reported that only 24.9% of respondents would certainly be able to come up with those funds.
Having a handle on your budget and being able to cover expenses in case of emergency is critical, but Americans deal with this problem differently. While both surveys above focus on squirreling away money into a bank account, some consumers consider credit cards the only emergency fund they need. Even if they have the ability to bulk up their savings they do not necessarily want to because they feel that an extra $15,000 or so is better off being invested rather than sitting a savings account earning negligible interest (while incurring taxes).
The point of having and researching and surveying and putting so much emphasis on "emergency funds" is simply to ensure that Americans are getting a better handle on their finances. Much better. Whether the point of your emergency fund is to stave off debt or to support you through a difficult period of unemployment or to pay for a large, unexpected expense, the goal is always to get better at managing spending and saving.
We need to make enough to support ourselves, spend enough to make us happy and save enough to keep us at peace. Therefore, these and many other surveys like these should not infuse us with worry and doubt, rather make us conscientious about our own financial standing and what we would do in case of an emergency.
How would you manage in case of a financial emergency? Let us know in the comments section below.
Ask a Question