Fed to Finalize Debit Card Rule on June 29
The Federal Reserve will hold a meeting to finalize the proposed debit card rules with less than one month before the new regulations are expected to take effect.
The Federal Reserve plans to meet on June 29 to discuss the final version for the debit card swipe fee rules, according to a public notice of the meeting by the Fed.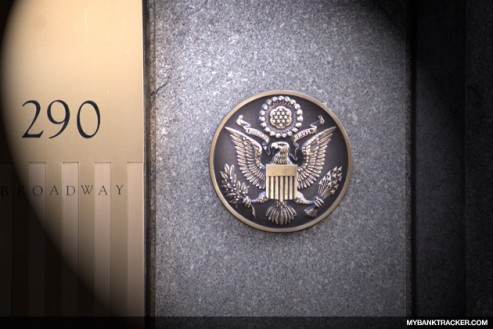 The Fed is charged to bring the rules into law under the Durbin Amendment, launching widespread unrest among the banking industry. In December, the Fed had proposed capping debit interchange fees, paid by merchants, to 7 to 12 cents per transaction. The average interchange fee for debit card transactions in 2009 was 44 cents, according to the Fed.
By those fee limits, banks in the U.S. are expected to lose roughly $13 billion per year, according to Senator Richard Durbin (D-IL). A bill lobbied by government officials and financial industry groups hoped to delay the debit card rules by 15 months but it was did not garner enough Senate votes.
Read: Delay to Debit Card Fee Rules Rejected After Senate Vote
As stated in the Fed notice, the discussion agenda includes "fraud prevention adjustment", which suggests that the Fed will consider hiking the debit card fee cap in order to compensate for the costs that banks and financial institutions incur to maintain security against fraud.
Banks have already been taking drastic steps to offset the anticipated revenue loss as a result of the rules. Among the changes is the loss of free checking and debit card rewards. More unsettling changes that consumers may face include new fees, higher fees, and other service cutbacks.
Since the Fed has opened the rule up for public comment, the central bank has received over 11,000 comments. It missed the original April 21 deadline to finalize the new debit card rules.
The rule is still slated to take effect on July 21.
Ask a Question