Banks Becoming More Gay Friendly
Each year America's largest civil rights organization, the Human Rights Campaign (HRC), releases a Corporate Equality Index to gauge how LGBT employees are being treated. This year Banks and Financial Institutions came in second in terms of having the highest amount of employers rating 1oo percent.
The Corporate Equality Index (CEI) is a survey that has been gauging the equality conditions for Lesbian, Gay, Bisexual and Transgender employees for the past nine years.
The HRC uses employers who have demonstrated large growth and success over the company lifespan. They also invite employers from the Fortune 1,000 list, Forbes magazine's 200 largest privately owned firms and American Lawyer Magazine's top 200 revenue grossing firms.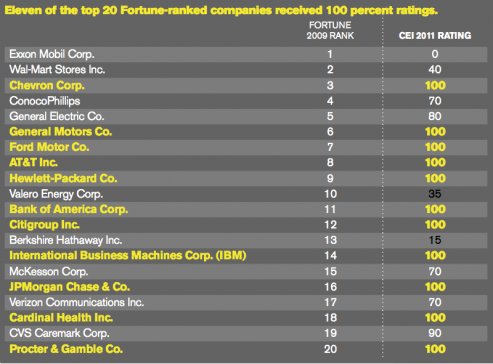 There were 12 points of criterion when calculating the corporate equality, where businesses could earn or lose up to 15 points. The highest weighted criterion included;
Prohibiting discrimination based on sexual orientation, gender identity or expression
Providing Partner Health Insurance
Businesses with employer-supported employee resource group or firm wide diversity council
Engaging in the LGBT community separate from work
Not only have financial institutions made leaps and bounds pointed out by this survey, but corporations as a whole. In 2002 there were only 13 companies that received the full 100% indicating a perfect score, that number has jumped to 337 this year.
Banks may be far from the number one spot of the 100% percent rated employers, but they are working towards closing the gap with Law Firms. While the banking and financial services industry has 35 employers scoring 100%, law firms had a whopping total of 97 employers. The food industry and insurance industry came in last with 19 and 18 employers respectively.
Of the top 20 Fortune-ranked companies, 11 scored 100% for the CEI ranking and three were banking institutions including Citigroup Inc. (NYSE: C), Bank of America® (NYSE: BAC) and JPMorgan Chase & Co (NYSE: JPM). To see a full list of the companies featured check out pages 38 – 92 on the CEI Index for 2011.
Wells Fargo (WFC), another large institution that topped the list gave a statement to the HRC:
"Wells Fargo is thrilled to receive a perfect rating on the Corporate Equality Index for the seventh year in a row. This outstanding recognition is a testament to our longstanding commitment to creating a diverse and inclusive environment for all our team members," Said Pat Crawford, head of Enterprise Diversity and Inclusion. "We offer fair and equal policies for LGBT employees, provide great services and customized financial advice to our diverse customers, and our team members are actively involved in LGBT nonprofit organizations and community programs across the country. We're proud of our score and will continue to invest in all aspects of diversity for our team members and our customers."
Read: Financial Planning for Domestic Partnerships
Ask a Question