U.S. Feds To Seek Billions in Damages from JP Morgan, RBS, Others, Over Credit Union Failures
Regulators of the U.S. credit union industry have finally filed suit against two banks for misrepresenting the health of securities to sold the five of the nation's largest credit unions and contributing to their eventual failures.
The lawsuits, filed against the both JP Morgan Securities LLC and RBS Securities Inc. with the U.S. District Court for the District of Kansas, was initiated by the National Credit Union Administration and accuses both of violating both state and federal securities laws. More suits are expected to follow.
"NCUA's legal actions are based on ongoing investigations of individuals and entities responsible for selling these securities to the failed institutions" said Matz in a Monday statement released the same day both suits were filed. "By these actions we intend to hold responsible parties accountable."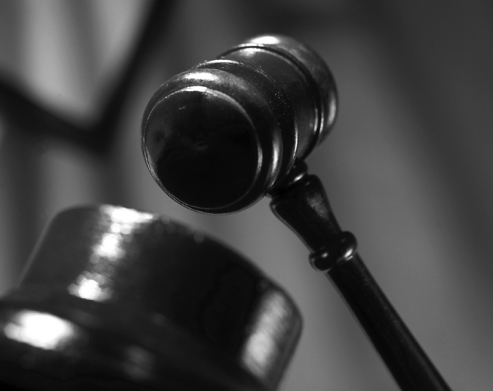 While the suits filed against JP Morgan and RBC Securities involve more than $800 million in damages, Matz said the NCUA would eventually seek damages in the billions of dollars through its legal proceedings.
Back in March the NCUA announced its intent to sue a number of the nation's largest banks for misrepresenting the health of securities sold to now-failed credit unions. At the time, the NCUA said it would file suit against Goldman Sachs Bank USA, Merrill Lynch, Citigroup and JP Morgan Chase unless the banks refunded over $5o billion worth of mortgage-backed securities.
Read: U.S. Goes After Wall Street Firms for Role in Collapse of Credit Union Industry
The five failed credit unions in question are Western Corporate Federal Credit Union, U.S. Central Federal Credit Union, Members United Corporate Federal Credit Union, Southwest Corporate Federal Credit Union, and Constitution Corporate Federal Credit Union. Both Western Corporate and U.S. Central failed in 2009, while the latter three failed in 2010.
After the five financial institutions failed, the NCUA said it re-securitized the troubled assets and, after receiving a government-backed guarantee, earned roughly $28.3 billion in proceeds upon reselling them in the marketplace.
The NCUA regulates, charters and supervises all federally-chartered credit unions in the United States, and insures the deposits of more than 90 million account holders.
For those interested, here are links to both JP Morgan's and RBS Securities' lawsuits.
Ask a Question