Fed Lowers Near-Term Economic Projections
In a lackluster outlook by the Federal Reserve, the short-term economic outlook has become slightly gloomier than previously projected.
The Federal Reserve released less upbeat economic projections on Wednesday following the June 21-22 Federal Open Market Committee meeting. Meanwhile, monetary policy already in place will see no change.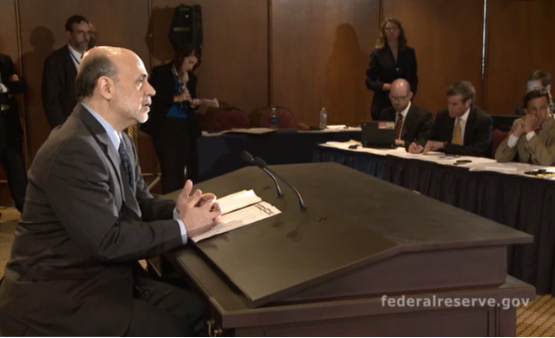 The target Fed funds rate will remain at 0-0.25% and it is expected to stay "exceptionally low" for an extended period of time. The $600 billion bond buying program as part of QE2 will be completed at the end of June as scheduled.
Economic projections for the long term remains unchanged for GDP growth, unemployment rates, and inflation. But, in the next two years, the central bank expects slower growth in GDP and higher unemployment and core inflation (excluding food and energy) compared to the committee's April projections.
The overall outlook from the Fed meeting: economic growth is slower and will continue to be slower than expected.
In a press conference following the release of the Fed projection, Fed chairman Ben Bernanke offered little insight on the possibility of a third round of quantitative easing and exit strategies from its current monetary policy.
Bernanke said that rising food and energy prices and supply chain disruptions following the earthquake and tsunami in Japan played a major role for the underperforming economy. It was "not where we'd like to be, but [we're still] closer to dual mandate objectives" of maximum employment and price stability, he said.
In response to a press question to define "extended period" with regards to maintaining interest rates at historic lows, Bernanke believes that the Fed is at least two to three meetings away before a decision to raise interest rates becomes a realistic imperative.
That time will depend on how the economic outlook changes. When job creation and inflation reaches mandate-consistent levels, the central bank will consider an exit strategy. No specific time frame or formula was established to signal the need for an exit.
Bernanke did not outright deny the possibility of QE3 but reiterated that the Fed will take the necessary steps if economic outlook deteriorates as it did last August, when risk of deflation was prominent.
The next FOMC meeting will be held on August 9.
Watch Bernanke's June 22 press conference below:

Ask a Question