Golf Spending May Reflect Generation Y Success
People look all over for signs of improvement in the economy and sometimes find it in very unexpected places. One of the indicators, as American Express Business Insights released, is the spending on public and private golf courses.
Golf has in no way been immune to the recession, and the profits have declined based on aggregated spending data between 2007 and 2011. Despite the downturn, the research also reveals some notable trends in golf spending, namely that it got a sizable, as well as its biggest boost from Generation Y, or those between the ages of 18 and 29. While golfers of all other age demographics decreased spending on golf, Generation Y increased by 27% between 2007 and 2011.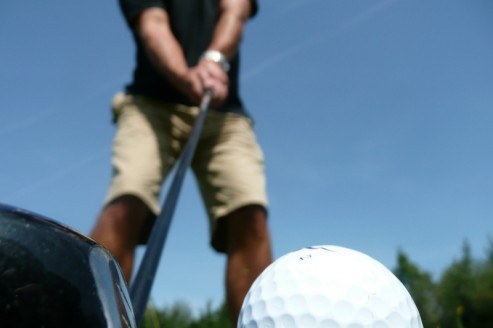 Since golf has been traditionally viewed as an effective alternative to the office for deal-making, it is not surprising that it has experienced a drop in activity by small and large businesses alike, which decreased spending by 25% and 35% since 2007, respectively. However, they did increase spending on golf courses over each of the last four quarters, reflecting the small upswing our economy has graciously been experiencing.
Check out: Hot Waitresses, Mens Underwear, and 6 Other Bizarre Signs of the Economy's Health
While all other age groups decreased spending during this period, with Seniors (ages 66 and older) decreasing by 21%, Boomers (ages 46 to 66) by 19%, and Generation X (ages 30 to 45) by 19% as well, hopefully Generation Y's positive numbers on the golf course reflect their balance sheets. If golf courses remain an active space for business, then those rare businesses who are flourishing will probably be the ones to utilize them most.
Startups and other tech companies often run by young entrepreneurs have been experiencing a bonanza of growth, which could mean they took to the courses to improve relationships (and their swing) and strike deals.
Unfortunately, right now Gen Y comprises only one percent of total golf spending, compared to Boomers who spend 56 percent of the total revenue. Nevertheless, this could predict profitable returns considering the large size and growth of Gen Y.
Some other results of the American Express survey include:
Golf retail is slightly improving – Despite dreary golf club revenue, retail spending on golf equipment and apparel improved 10% in Q1 2011, year-over-year.
People looking for new places to golf – Several new regions have emerged as prime golfing destinations due to high prices at more traditional clubs, including South Dakota (40%), Iowa (12%) and Delaware (12%). In contrast, several of the most popular states saw decreases in 2010 over the year prior: Florida (-7%), California (-3%), and Georgia (-2%).
Ask a Question