U.S. Looks To Oil Reserve For Help
Oil prices have been a hot-button issue for the past few as turmoil has caused disruptions in the U.S. supply. The U.S. Department of Energy has decided to release 30 million barrels of oil from a strategic reserve in hopes of aiding the U.S. economy.
For those worried about the oil supply there is no need, the supply is so large that current reserve levels are at a historical high of 727 million barrels — enough to replace nearly two months of oil imports in theory.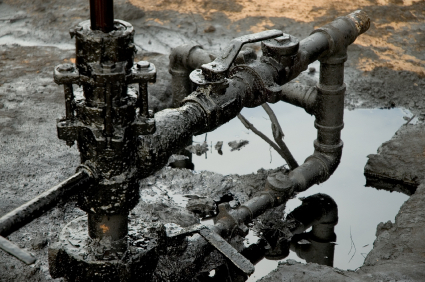 There are stockpiles of oil throughout the world in order to provide a fallback in the case of an energy crisis. Although a large portion— 1.4 billion— of these reserves belong to the government, 2.7 billion barrels are privately controlled. U.S. reserves of oil are held in Texas, Louisiana and a planned facility will be built in Mississippi.
Read: Gas Prices Rise Due To Turmoil in Libya
Federal Reserve Chairman Ben Bernanke did not have a lot of positive news to deliver Wednesday when he gave his assessment of the economy. It was Bernanke's announcement that inspired this push to release oil reserves.
The Federal Open Market Committee released a statement saying, "Information received since the Federal Open Market Committee met in April indicates that the economic recovery is continuing at a moderate pace, though somewhat more slowly than the Committee had expected."
Although the statement not as negative as some critics are making it out to be, there are still issues that have been brought up in relation to the pace of the economic recovery.
Check Out: The Fed Meets to Discuss the Future
It is the hope of the U.S. Department of Energy this release will allow for the U.S. to make up for some of the crude oil lost during Libya's ongoing civil war. Oil prices have been dropping over the past few months and continue to do so after the announcement. With the slow economic recovery and trepidation displayed by consumers oil prices have taken a beating.
The Department of Energy said they will continue to keep an eye on the situation and will "take additional steps if necessary".
Ask a Question