Credit Cards Rewards: A Popular Option for Summer Travelers
Credit card rewards will be more popular amongst U.S. travelers planning getaways this summer, according to a survey conducted by Capital One Bank.
More than 40 percent of U.S. travelers will use credit card rewards to offset their summer vacation costs—up from a previous just one-third of travelers last summer according to the Capital One Rewards Barometer—a survey of more than one thousand U.S. adults aged 18 and over that use rewards credit cards.
Reflecting other poll results, Capital One's survey also revealed that 62 percent of American consumers would not be foregoing summer getaways in lieu of staycations—or, vacations within one's hometown. The survey also revealed that consumers on vacation would use their credit card rewards on hotels (55 percent), air travel (48 percent), and gas (42 percent). Rising gas prices, however, will influence the travel plans of close to half of U.S. travelers according to the survey.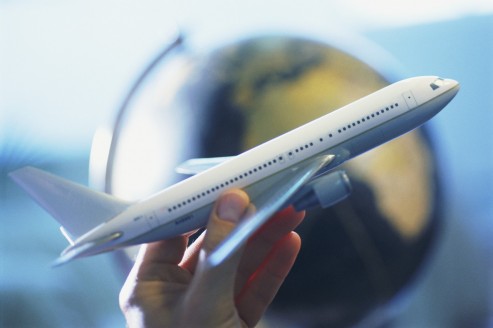 A recent Gallup poll indicated that, despite rising gas prices, more than half of American consumers didn't plan to change their summer vacation plans. Those that do change their summer vacation plans said they would either change their destination or shorten their trips.
Read: Summer Vacations: The New Non-Discretionary Expense
Consumers Give Their Rewards Programs Mixed Reviews:
While 43 percent of Americans redeemed their rewards, just 24 percent of them are actually satisfied with their current programs. The top reasons American consumers were unhappy with their rewards programs included blackout dates (26 percent) and the inability to book flights at the last-minute (24 percent). Getting "free money" was the number one reason U.S. consumers enjoyed their credit card rewards programs (61 percent) while the 31% of consumers said they enjoyed such programs because of the everyday savings they received.
Just 19 percent of consumers that will use rewards credit cards to fund vacations overseas know that they wouldn't be charged foreign exchange fees according to Capital One's survey, while close to 60 percent of consumers were unsure whether or not they would be charged such these fees. Foreign exchange fees can increase traveling costs by between 2 to 3 percent.
"Planning a summer vacation can be stressful given today's economic conditions" said the bank's vice president of Loyalty Services in a statement. "A key to easing the stress of the financial impact of summer travel is to use a rewards card that fits one's lifestyle offering simple and flexible means to earn and redeem those rewards on their own terms."
For those looking to save money on their summer vacations Capital One suggested taking note of your travel patters to find cards that can save you the most. For example, if you frequently travel with a specific airline or stay exclusively at certain hotels, then a card linked to a certain brand could be your best bet. On the other hand, if you stay and different hotels and book flights with more than one airline on a regular basis then a non-branded card may be best for you.
Read the entire release for more travel tips and results from Capital One's survey.
Learn: Credit Card Customers to Banks: Fix My Rewards Programs
Ask a Question