Chase Community Giving Donates $500,000 to Local Charities
With lots of big banks generously donating to charities recently, Chase is not one to be left out. Today they announced they will be handing out $500,000 in special grants to eight local charities through the Chase Community Giving program.
The Chase Community Giving program decided to award the top prize of $200,000 to a charity called Global Kids. Based in New York City, Global Kids is working in an increasingly global world to develop youth leaders for the global stage. Their mission purports that their dynamic global education and leadership development programs inspire underserved youth to achieve academic excellence and global competence by empowering them to take action on critical issues facing their communities and our world.
Since their leadership programs promote critical thinking and cross-cultural communication, MyBankTracker.com contacted the charity about possibly implementing an athletics component that may incorporate foreign martial arts including Jujitsu, and although they have no plans to do so now they are open to the idea in the future.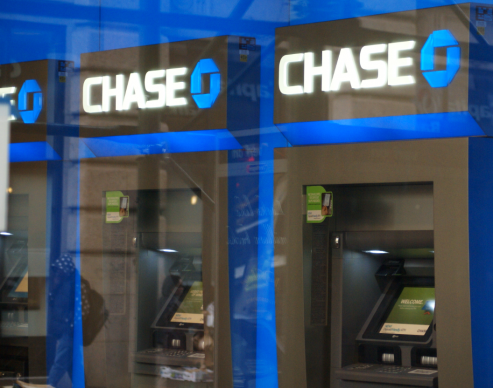 The Advisory Board reviewed the top 100 charities who presented their Big Ideas from this season's Chase Community Giving program and selected five of them to come in and present live to the board, ultimately awarding Global Kids with the grand prize.
By deciding to donate the money to local charities, which not only benefited from the generous donations, Chase also helped them gain visibility and spread their message on a global platform, which is exactly the kind of press local charities need. These awards supplement the $5 million Chase gave to 100 charities earlier in the Spring 2011 program, where Facebook users voted to decide the winners.
Many celebrities take an active role on the Chase Community Giving Advisory Board and this year actors Matthew McConaughey and Kristen Bell joined actress Eva Longoria; NBA Hall of Famer David Robinson; Elliot Schrage, Vice President of Global Communications, Marketing and Public Policy at Facebook; and JPMorgan Chase Foundation President Kimberly Davis.
The Board also selected the following seven charities to receive $43,000 each:
Architecture for Humanity of San Francisco, CA, provides pro-bono design and construction services to communities in need.
Baltimore Child Abuse Center of Baltimore, MD, provides victims of child sexual abuse with comprehensive interviews, medical treatment, and crisis counseling services.
Cass Community Social Services of Detroit, MI, provides affordable housing, promotes self-reliance, and community improvement.
Crisis Ministries of Charleston, SC, provides food, shelter and hope to local individuals.
Institute for Latino Progress of Chicago, IL, contributes to the development of Latino immigrants and their families through education, training, and employment.
Mt. Hood Kiwanis Camp of Portland, OR, empowers children and adults with disabilities through recreational programs in the Mt. Hood National Forest.
Resurrection Project of Chicago, IL, helps people to act on their faith and values to create healthy communities through organizing, education and community development.
Since its inception Chase Community Giving has engaged over 2.8 million Facebook users, and allocated $15.5 million in grants to 400 charities from 39 states.
Ask a Question