Feds Seek Public Comment on Regulation of Nonbanks
The Consumer Financial Protection Bureau is currently seeking your input on ways to determine how to regulate nonbanks before it finalizes rules next year.
Specifically, the agency is requesting comment to determine how to regulate nonbank "larger participants." While the Dodd-Frank act gave the CFPB the authority to regulate nonbank mortgage companies, payday lenders and private education lenders, the agency must now issue a larger participant rule no later than July 21, 2012, or one year after the CFPB officially opens for business.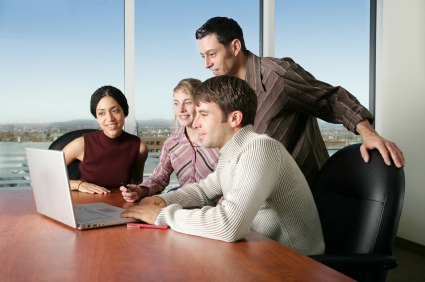 The markets currently being considered for inclusion as larger participant nonbank entities include debt collection and relief; consumer reporting agencies; check cashing entities and those issuing prepaid cards. Specific areas the CFPB will seek comment on how large a company within each designated market must be to fall under its jurisdiction; what criteria should be used to determine the size of a participant; and where data measuring this criteria should be collected from.
When established, the rule won't impose new regulations on these markets but will instead give the CFPB authority to supervise them to make sure they are complying with current federal consumer protection laws.
The Business of Nonbanks:
According to the CFPB, 30 million individuals (14% of consumers) hold debt that is subject to a collections process, while the average debt those consumers have under collection is $1,400. In addition, there are more than 54 billion updates to consumer reports and 3 billion such reports issued each year. The largest credit bureaus, which include companies like Equifax and Experian, each maintain credit files on more than 200 million consumers.
Consumer credit companies such as those issuing sales financing like auto loans, generate revenues of $60 billion annually. Money transmission companies that transmit funds via wire transfer, ACH funds and other means had a total transaction volume of approximately $72 billion in 2005, while over $140 billion dollars in transactions were made using reloadable open-loop prepaid cards in 2009.
Visit the CFPB's website to learn more about the comments process and to leave your own thoughts.
Read: Consumer Financial Protection Bureau Website Launched and Open for Suggestions
Learn: CFPB Tests Simpler Mortgage Disclosure Forms
Check out: CFPB Faces Opposition to Publicize Bank Complaints
Ask a Question