Airlines Need Twitter to Connect to Passengers
Companies know that connecting with customers personally is the best form of customer service, and airlines know it best. With people trying to fly as infrequently as possible due to high fuel prices, airlines must offer the best services they can to garner support and capture business.
If you are wondering how airlines have tried to improve their customer service, look no further than Twitter. The powers of Twitter expand all the time as more people and businesses continue to embrace the social networking revolution. Airlines can use Twitter to connect to their customers in a myriad of ways.
Check out: Traveling Trending Across the Nation
Customer Service
Quite a few airlines now offer the ability to connect with them through Twitter, with Delta leading the pack, after creating a model for other airlines to emulate. They run a social media lab to operate the @DeltaAssist Twitter account specifically to manage customer issues. Since Twitter only allows 140 characters, customers get straight to the point, as one Tweeter proved, "im trying 2 book a flight for friday from ATL 2 PHL and it keeps telling me that date is invalid!!!"
Most of the time @DeltaAssist responds with the formulaic but comfortable "I apologize for the experience. Please follow & DM me your confirmation number for assistance. Thanks." This ensures customers that someone is listening and the claim can continue through direct messaging as stated. This also allows the Twitter team to operate a whole bunch of claims at once and forward them to the appropriate people. (Not to mention it grabs loads of followers.)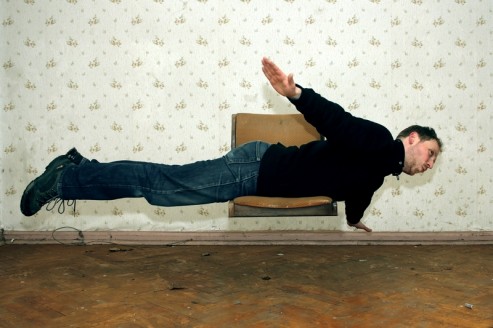 While most airlines operate just one Twitter account, AirFrance manages as many as 16 and KoreanAir and KLM, among others, manage 11.
Deal Offers
JetBlue takes full advantage of Twitter offerings known as Cheeps; their first ever was a $9 one-way trip from JFK to Nantucket. Cheeps are only available for purchase on Mondays between 10 a.m. and 6 p.m. EDT, or while seats last, so users know to log on then to find these deals.
Read: Summer Vacations: The New Non-Discretionary Expense
Airlines can also promote trending deals and locations to let users know where others are flying to and where flights may be cheaper during certain times of the year. They can push flights with empty seats to fill them up and perhaps create Groupon-like deals to offer discounts for large groups.
Why Twitter is the Future
Although some people may be more comfortable with the traditional route of calling the airlines, don't be surprised if airlines soon put more focus on answering tweets than phone calls. Monitoring Twitter can also provide them with valuable feedback about their services.
In fact, over the last four years 196 airlines created 232 Twitter accounts, with 172 of them created in 2009 alone, and have gathered 6.5 million followers.
Recently, American Airlines changed their boarding process from back of the plane to the front, to random boarding depending on when people checked in. Flight attendants called the new process "complete chaos." Here is the perfect place for Twitter to come in. Anyone with a Twitter can put in their two cents: fliers who have used this method, fliers who have not, flight attendants and even the executives who implemented the policy.
Before implementing a new program that drive people crazy, perhaps airlines will try to see how the public will receive it and judge its overall value.
Airlines have to realize that connecting with their passengers to alleviate stress, solve problems and create offers can be done in many ways, but the most direct, sustainable and far-reaching way would be through Twitter. People get excited when they see activity on an airline's Twitter page and more importantly fast results when they try and contact them, so customer service is definitely the right place to start, but it definitely should not stop there.
Ask a Question