American Express Adds Facebook Ads to Rewards Program
You probably wont be running into too many Don Drapers' these days. Traditional advertising is being quickly replaced with digital media, social and mobile marketing, along with other technological advances in the ad field. As innovation becomes king in the rush to provide companies new ways to connect to the consumer, American Express continues to be at the forefront.
American Express has demonstrated early on in the game that its interest lies with leveraging the large successes of different social networking tools such as Zynga and Foursquare to gain member loyalty.
Read: American Express and Foursquare to Debut New App at SXSW Festival
Read: FarmVille Creator Zynga & American Express form Rewards Partnership
American Express announced earlier today that they will be offering Cardmembers to utilize their Membership rewards points to pay for Facebook Ads. This ability is the first time a card company has given its members the opportunity to market themselves by using rewards points. This partnership is not only one between American Express and Facebook, but it also involves AmEx customers as a third business partner.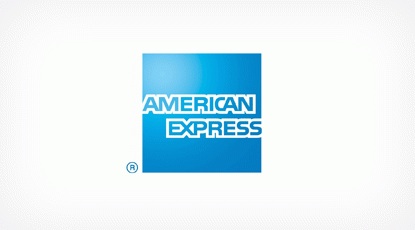 How it Works
Everyone can put out a Facebook ad, but this partnership will benefit small business owners the most. According to research conducted by American Express, the amount of entrepreneurs using Facebook to promote their new business has increased by 6% to 35% over the past 6 months. In order to redeem the points American Express users can either go onto Facebook.com/Open or membershiprewards.com and follow these steps:
1. Choose Your Amount: When you log into your Membership rewards account you will be asked to choose the amount of rewards points you will need to choose a Facebook Ads denomination
2. Receive the Code: You will get a unique code sent to your email address from American Express to use for the next step
3. Load Your Account: Once you have used Facebook's simple ad feature you can enter your Membership Rewards code sent to your email to redeem the your points
According to Ed Gilligan, Vice Chairman at American Express, "We are thrilled to partner with Facebook to bring this first-of-its kind opportunity to small business Cardmembers who can now leverage the marketing power of the world's largest social media platform in a smart and effective way."
Facebook has an in-depth explanation of how their ad network works on the site, but as a quick recap, there are two ways to pay. One is Cost per click (CPC) and the other is Cost per Thousand impression (CPM). When going through the ad process on the site, Facebook will suggest the best payment amount and system based off of your business and size. Facebook has shown their growing advertising dominance earlier this year when it a research company found the social networking giant was expected to surpass Google in their share of display ad impressions.
Check Out: Facebook Wins…Yet Again: How Much Facebook Advertising is Worth
Ask a Question