Bank of America is Most Secure of Credit Card Issuers
Of the top 23 credit card issuers, Bank of America® delivers the highest level of security according to a Javelin study.
Bank of America® (NYSE: BAC) is the most secure U.S. credit card issuer, according to a recently released annual Javelin Strategy and Research study. The bank has ranked highest in security for the fifth year in a row.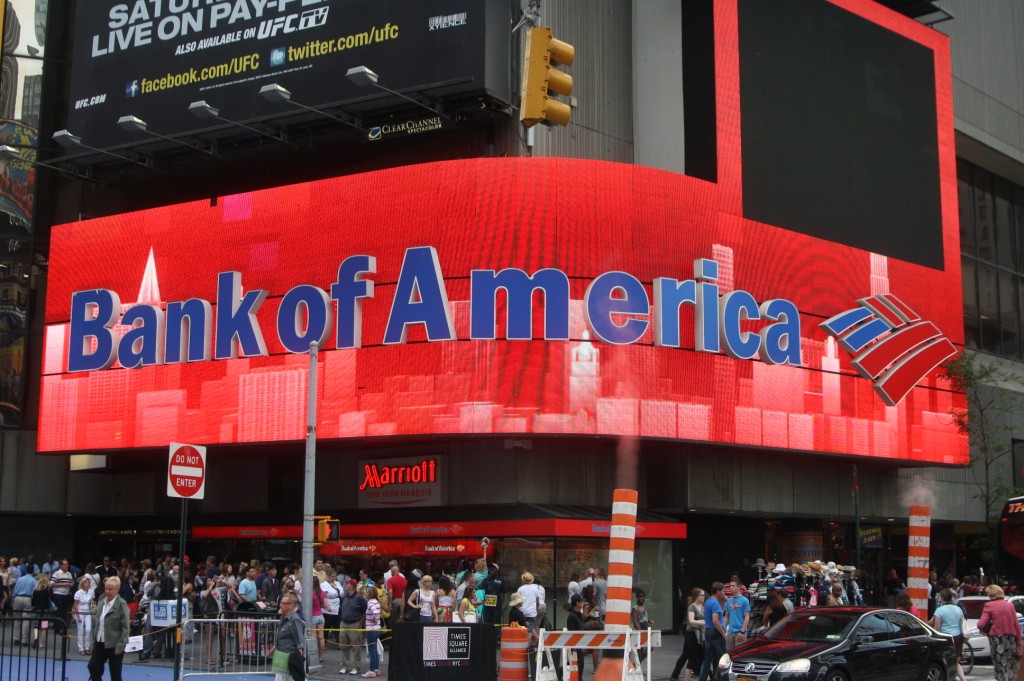 The research firm studied the 23 most popular credit card issuers and scored them based on three criteria: fraud prevention, detection, and resolution.
Javelin Strategy and Research conducted the study from early April to late May where researchers posed as potential customers and inquired about card products and their security features. Evaluation of the banks' websites, mobile banking applications, software and other tools was also performed.
Bank security has become a major concern for consumers as hacker groups have targeted major companies and government agencies and collected massive amounts of personal information. "A new wave of hacker attacks threatens the current security model, resulting in a call to action for issuers to take a strong look at the processes in place for detection and prevention of fraud," said Philip Blank, Managing Director of Security, Risk and Fraud at Javelin, in a press release.
One of the four biggest U.S. banks – Citibank – suffered a cyber attack in May that affected over 360,000 customer credit card accounts. At the time, the bank said that critical information such as social security numbers, birth dates, card expiration dates and card security codes were not compromised. But, Citi recently revealed that the hackers raided $2.7 million from roughly 3,400 customer accounts.
Read: Citi Cards Hackers Stole $2.7 Million
Citi is ranked ninth in the study, which was completed before Citi went public with news of the data breach.
While banks reaffirm that customers are not liable for unauthorized charges to their accounts, consumers don't like the fact that their banks – places where they keep hard-earned money and private information – cannot establish the necessary security measures to protect them.
Here is the list of the ten most secure card issuers (maximum score of 100):
| Rank | Issuer | Product | Score |
| --- | --- | --- | --- |
| 1 | Bank of America | Visa Platinum | 87 |
| 2 | Discover | Discover More | 74 |
| 3 | U.S. Bank | Visa Platinum | 73 |
| 4 | USAA | World MasterCard® | 69 |
| 5 | Capital One | Capital One Platinum MasterCard | 68 |
| 6 | JPMorgan Chase | Chase Freedom® Visa | 67 |
| 7 | American Express | American Express Blue | 66 |
| 8 | HSBC | Platinum MasterCard | 65 |
| 9 | Citibank | Citi Platinum Select Card | 62 |
| 9 | Wells Fargo | Wells Fargo Visa Platinum | 62 |
The issuer with the lowest ranking for the 23 most popular issuers was State Farm, followed by Associated Bank and SunTrust, respectively.
Ask a Question