Bank of America Reaches $8.5B Settlement
Bank of America® is finally paying up for its faulty mortgage-backed securities sold to consumers around the time of the housing market collapse. The Associated Press reported the deal early Wednesday morning after a group of investors' demands were reached.
Bank of America®'s (NYSE: BAC) Countrywide unit was under full scrutiny after the unit its purchase for $4 billion in 2008. Pimco Investment Management, the Federal Reserve Bank of New York, and Blackrock Financial Management were just 3 of the 22 investors that insisted Bank of America® repurchase the $47 billion of faulty mortgage-backed securities sold by Countrywide.
Bank of America® faced accusations of selling bad loans and increasing service fees in order to continue making profits after these securities were no longer of value. Bank of America®, of course, has denied that it had any such intentions. Brian Moynihan, the CEO of Bank of America®, explained the move to settle as a way to "clean up the mortgage issues largely stemming from [their] purchase of Countrywide."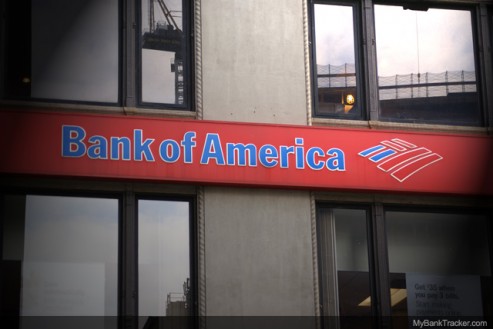 Although the bank denied claims, they still spent months trying to work out a settlement. The largest issue of contention was how much the bank should actually owe investors, as they negotiated the estimated claims for months. There were 530 trusts covered throughout the claims, carrying an original balance of $424 billion.
This settlement already has Bank of America® reporting second quarter losses at $8.6 to $9.1 billion, but according to the AP the quarterly losses will be closer to $3.2 billion or $3.7 billion without the settlement and related charges included. The losses may prove to be a hit for one of the nations largest banks, but Bank of America® is expected to demonstrates the bank's ability to overcome crisis situations. This settlement has also given hope to other investors battling large U.S. Banks that participated in questionable mortgage lending practices during the housing market collapse.
Bank of America® experience earlier troubles this year when it was initially reported that they had put a halt on foreclosures in 23 states, only to follow-up the news later that week with a freeze on all 50 states.
Ask a Question