CashCase Prepaid Cards Offer Multi-Currency Solutions for International Travelers
For those that frequently travel internationally, U.K.-based prepaid card company CashCase could offer a hassle-free way to make purchases anywhere Visa Cards are accepted.
The company's card allows customers to load three different types of currency on their cards: U.S dollars, Sterling or Euros, while the card is being rolled out in North America this year.
CashCase is accepted anywhere that Visa or MasterCard services are accepted, which include restaurants, hotels and online retailers. The card is currently accepted at 1.5 million ATMs and merchants in 160 countries. Businesses can either sign up to have branded cards created, or consumers can sign up for the cards on their own. CashCase markets its product as a loyalty card that also offers users direct discounts at select retailers in lieu of points based rewards programs.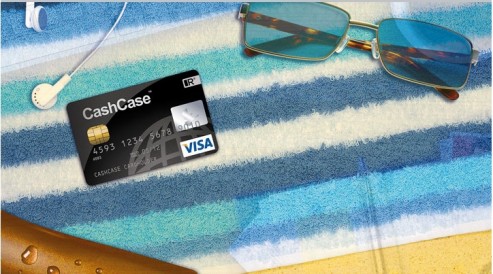 "With other cards that only offer one currency when people come back off holiday it's useless and people just leave it with their passport" said Touchdown Prepaid's director of brand and loyalty to Travel Weekly. "Plus you can get stung converting the cash still on it back into pounds. But with this you can continue using it for your purchases at home."
CashCase Good For Both Businesses, Customers:
The way the card is attempting to entice businesses is through its BrandMoney service, which allows businesses that sign on to brand their own cards. Each time a customer using a business's branded card makes a transaction then that business receives a commission on that particular sale. This is good for businesses because it allows them to increase awareness of their brand and generate greater loyalty amongst their customers. This is also good for customers because they can also receive customized discounts and save while they spend money.
CashCase's services also enable customers to make mobile payments — a payment option that's been quickly picking up steam globally. Through CashCase, customers can use their mobile phones to make phone to phone payments by downloading an app. And, similar to wireless companies that allow for family plans, Cash case customer can also sign up for family packs that include four cards so that funds can quickly and easily be transferred between family members around the world.
CashCase is currently being rolled out in North America and is expected to be available in restaurants, hotels and retail chains.
A recent study indicated that prepaid card users have the ability to save as much as $141.65 per year in annual fees over those holding traditional checking accounts.
Read: Study: Prepaid Cards Offer Fewer Fees Than Checking Accounts
Ask a Question