Smartphones Create New Interaction With Customers
As smartphones begin to slowly dominate the market, research is slowly following suit by showing us how important they are becoming. A recent study found that this newfound obsession with smartphones is driving changes in consumers' purchasing habits.
Marketing messages on smartphones have been the impetus behind this study as data released by ExactTarget showed that more than 50 percent of U.S. consumers who made a purchase using their smartphone were influenced by the marketing scheme.
Mobile shopping is something people haven't even considered until recent years, and now, according to a different survey performed by Google in April about general usage of smartphones, of those who use their phones to help with purchases, 35 percent admit to actually completing a purchase using the phone. It is also relevant to mention that 70 percent use their smartphones while in a store before they make a purchase.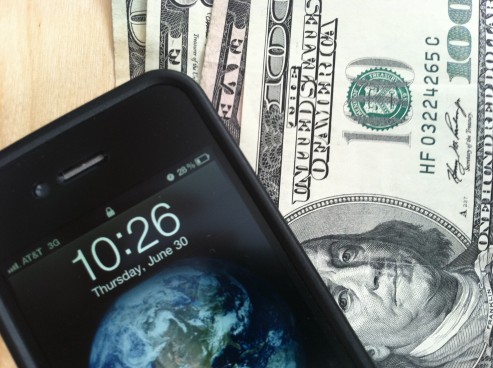 Google's survey posted other consistently high numbers about smartphone usage in relation to finance such as calling local businesses (61 percent), searching for products based on ads they saw (71 percent), and even going to a store to make a purchase after researching an article on their phone (76 percent), among other results.
What can change?
On those grounds, the findings from ExactTarget show that people are responding to mobile marketing at an astonishing rate due to rapid smartphone adoption, which is really changing how consumers interact with brands. Social networking has of course been a huge contributing factor to this by creating fresh new ways for companies to connect with consumers.
Brands offer discounts over cellphones through geo-location and have encouraged their consumers to share their experiences via their social networks to receive special membership rewards.
The study found that 16 percent of smartphone owners have made at least one purchase as a direct result of a marketing message they received on their smartphone.
"A majority of smartphone owners are now comfortable making purchases with their smartphones," said Tim Kopp, chief marketing officer of ExactTarget. "However, as our Mobile Dependence Day report makes clear, smartphone messaging is driving purchases across all channels—online and off. Marketers must, therefore, look to optimize their messaging in ways that recognize the consumer's mobility and control."
As people become more connected to their phones, companies, even banks, have to continue updating the ways they interact with users to spur business. Facebook, Twitter and Foursquare are getting in on the action introducing ways to integrate spending with social networking. People are becoming more public with everything they do, including purchases, and we will continue to progress to find the best medium between spending and saving.
Ask a Question