4 Easy Ways to Save this Fourth Of July
You are probably knee-deep in festivities considering it's already 4th of July weekend, and the MyBankTracker.com team just wanted to write to wish you a very happy holiday! We also wanted to throw out a few financial tips to keep in mind while celebrating.
Fourth of July is a great holiday, not only do you get the day off, but this holiday is pretty budget friendly. Recently the AAA released figures showing that many American's are opting for the 'staycation' this independence day and with the price of gas prices it is easy to see why.
Read: Fourth of July Travel Declines For 2011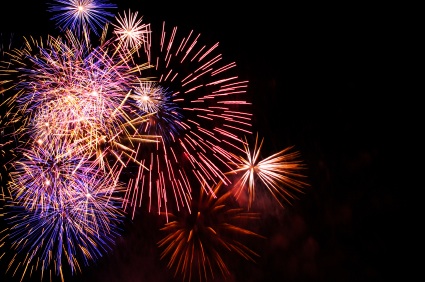 So if you have decided to stick around but still want an awesome Fourth of July here are a few budget saving ideas:
Visit the Parade (Free)
No matter where you live, rural town or large city there is bound to be a parade nearby. This is a great opportunity for free entertainment while spending time with your family and friends. The local paper will usually have the time and start location of the parade listed, make sure to get there early for a good spot. If you know it's going to be bright and sunny make sure to pack water and sunscreen, which brings us into our next point:
Being Prepared (on a budget)
Although this next part fits in perfectly with the 4th of July festivities, it can also be applied to anytime. When attending the parade it is important to be prepared for the hot weather, you don't want anyone passing out.
With the hundreds of sunscreen options available it may be difficult to settle on the right one for you, what you may not know is: higher sunscreen does not mean more protection. No sunscreen can offer 100% protection most doctors will recommend SPF 30. Anything above SPF 30 does not make enough of a difference to be considered clinically effective. So if you are shopping for sunscreen skip the expensive SPF 100 bottles and go for the good ol' SPF 30 priced at around $10 3 oz.
When it comes to water you should definitely just use filtered. If you have not already bought a filter you should look into it, filters can save you hundreds of dollars a year. Each water bottle costs approximately $0.40 (unless you buy them individually then it's even more), if you have about 2 a day for the year you are spending around $300 a year on water bottles.
If you make a one time investment on a filter and nice, reusable water bottle you will have a nice chunk of spending money in your pocket.
Throw A Potluck
The Fourth of July is a great holiday because of how informal it is that is why it is completely acceptable to throw a potluck. By asking everyone to bring a festive July 4th dish not only do you save money, but your friends can show off their cooking chops and have fun too! Another tip is to buy in bulk. Since sitting in the sun is bound to work up an appetite and the typical holiday diet is hamburgers and hotdogs it will be easy to buy big and just freeze what wasn't used.
Scope Out Sales
This last one only saves you money if you buy what you need. Many merchants use holidays as an opportunity to have great promotions and draw attention to their business. Furniture and kitchen ware are two popular departments that usually have great deals, check out our Bargain Tracker section to see what stores are offering sales and discounts on their items.
Everyone at MyBankTracker.com wishes you happy and safe holiday! If you have any of your own 4th of July budget tips please feel free to share them in our comments section below:
Ask a Question