Banks Back Off From Swipe Fee-Battles
Earlier this week the Federal Reserve decided to give banks a break when they settled on a higher swipe fee of 21 cents as opposed to the 12 cents originally proposed. Minnesota-based TCF Bank has already made a move to drop its lawsuit against the Fed because of the changes.
Representatives at TCF Bank claim that they have decided to move on due to the increase in the higher fee, but the two courtroom losses couldn't have helped either.
The lawsuit was originally filed by TCF National Bank, a subsidiary of Wayzata-based TCF Financial Corp. and was against Ben Bernanke Fed Chairman as well as the board of governors. The bank accused the board of being "unconstitutional" for approving the Dodd-Frank Financial Reform, more specifically, putting a cap on debit card transaction fees or the Durbin Amendment. Initially a judge had ruled in favor of the case, denying a motion to dismiss the case from the U.S. government, but it did not go very far. The lawsuit filed on October 12, was denied in appeals court last Friday.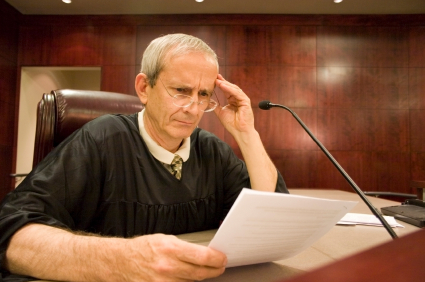 In a prepared statement on Thursday, TCF CEO William Cooper defended the banks move, "While we continue to believe that the Durbin Amendment is unconstitutional because it requires below-cost pricing and exempts 99 percent of all U.S. banks, we believe our lawsuit has served its purpose in demonstrating the unfairness of the Durbin Amendment and that it is time to move on."
The cap increase came at the perfect time considering TCF bank's recent loss when it tried to block the law with an injunction. The cap was increased from 12 cents to 21 cents specifically because this is the amount calculated to soften the blow to bank revenues. Banks are still taking a pretty big hit in swipe fee revenue considering originally a debit card swipe transaction cost 44 cents.
Read: Fed Raises Debit Swipe Fee Cap to 21 Cents
Cooper voiced his acceptance of the new fee, "The Federal Reserve Board's final rule is an improvement from its initial proposal and recognizes many of the points we made in our case." TCF is clearly happy with the outcome considering the Fed has backed down and taken bank threats seriously.
Besides banks, another group that is rejoicing the new, higher fee cap are customers. A lot of banks attempted to retaliate against the Durbin Amendment with the elimination of free checking and debit card rewards, but now that the cap is not as severe as initially predicted, banks will most likely be testing out new combinations to keep consumers and their wallets happy.
Ask a Question