Regulations May Slow Down Business Expansion
With the progress of President Obama's health care reform and the signing of the Dodd-Frank Act, probably the biggest financial industry overhaul in our history, American business owners have a lot on their plate, considering the thousands of pages of new rules that will be produced.
After a federal law gets passed, relevant agencies have to put out detailed regulations illustrating the extent of the law and how it will be implemented, but this can take months or even years. This means that business owners have to be careful with long-term investments since the final regulations are not due until 2015.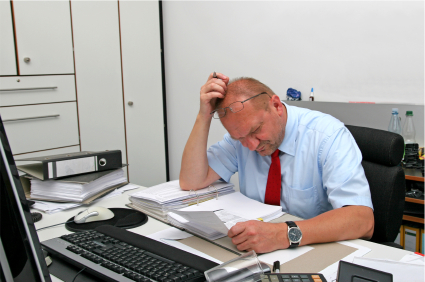 Economist Veronique de Rugy of the conservative Mercatus Center at George Mason University points to the Sarbanes-Oxley Act, the law that was passed in the wake of the Enron scandal, as a more modest example of financial regulatory overhaul, and even that kept agencies busy for two years before they could publish regulations to business owners. Experts estimate that publishing the Dodd-Frank regulations can take up to five times as long.
While waiting for the regulations on both of these reforms to be issued, business may slow down as it would cause investors, entrepreneurs and businesses owners to be hesitant to invest or hire.
PNC Bank's Survey Bolsters Claim
Some supporting evidence comes from a recent unrelated survey performed by PNC Bank (NYSE: PNC) of 543 women business owners, which discovered that although most women reported their companies are doing well, they are avoiding employing full-time workers.
Many of the owners reported that their companies are currently meeting or beating expectations with 41 percent anticipating higher profits and 51 percent expecting sales to increase over the next six months. Nevertheless, they are generally trying to hold off on hiring new full-time employees, take on long-term financing or make capital investments.
The hiring aspect (or lack thereof) of the survey is pretty glaring: 73 percent have no plans to hire full-time employees and 63 percent don't even expect to change the amount of part-time workers they take on.
Additionally, most of the owners do not rely on bank loans to fund their businesses. About 59 percent use a business credit card and 44 percent rely on personal savings compared to a mere 26 percent who have a obtained a business loan from a bank.
Hopefully regulations won't have too much of a negative impact on expansion.
Ask a Question