Despite Profitable Retirement Funds, Small Business Owners Doubt
Despite a recent report from the Investment Company Institute showing that retirement assets rose to $18.1 trillion at the end of the first quarter, up 3% from the end of 2010 and nearly 10% year over year, small business owners are fearful for their retirement plans.
Americans are definitely starting to give more importance to savings because they are allocating bigger portions of household income for retirement than they have in the past. According to the report, retirement savings accounted for 37 percent of all household financial assets by the end of the first quarter. That's a ten percent raise from two decades ago when only 27 percent of household assets were put toward retirement.
Nevertheless, small business owners have shown concern over whether they will be able to gather enough funds to retire even though many have formed businesses around something they love.
Fears of the Small Business Owners
According to a December 2010 study from The Guardian Life Small Business Research Institute, as a group, the owners' greatest fear is that they will outlive their retirement fund. Nearly two-thirds of the 1,433 small business owners who participated in the poll share this concern. A small business was defined as a company with two to 99 employees.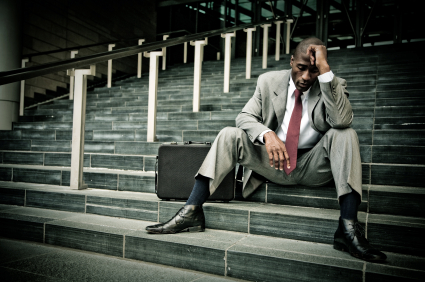 The findings of the study showed that many expect to continue living well into retirement causing concern for depleting funds. One in three said they plan to retire when they are older than 70.
Additionally, only 45 percent felt at least fairly confident in having adequate retirement plans. Unfortunately, 14 percent think that after retiring they will have to work part-time while 10 percent unfortunately expect to work full time. Only nine percent plan on fully retiring without having to work for pay ever again.
After the market crashed and retirement portfolios were under heavy fire, many people have done three things to help recoup losses and put their finances back on track: delayed retirement, increased savings and shifted to slightly more conservative investments. It paid off; assets held in IRAs grew savings by 3.2%, with assets totaling $4.9 trillion, while defined contribution plan assets rose 3.6% to $4.7 trillion.
Further Concerns
However, this may still now be enough to assuage small business owners' consternation over the state of our economy and the confidence they have in future income. Some believe that only if they continue working in their businesses will they ever have enough money to support themselves, while others are relying on their savings, investments, individual retirement accounts, Social Security and real estate holdings.
Nearly one-third are counting on the proceeds from the sale of their business.
It's not all bad says one advisor: small business owners differ from employees because in many cases, small business owners keep working because they love what they are doing.
Ask a Question