Banks Face Class-Action Suit for Faulty Loan Mods
When the surprising news surfaced that Bank of America® and JPMorgan Chase, two of the biggest lenders in the country, were cutting balances for Option ARM loans with no questions asked, beneficiaries did not think the new plan could be worse than the mortgage payments they were paying currently.
Banks began sending out letters to struggling borrowers who were living in homes that were worth much less than what they owed on them. Receivers of this "gift" were surprised, but quickly jumped on the opportunity to strip sometimes half the payments they would have had to pay. The banks are proactively contacting some option adjustable rate mortgage customers to offer affordable payment plans to prevent those holding potentially troublesome mortgages from having to struggle to make payments.
The Banks' Initial "Relief"
The loans became popular with buyers who couldn't afford a house as the market soared wildly because it offered low initial payments and fabulous introductory interest rates. The problem was that eventually the adjustable rate would reset or the loan balance would catch up and need to be settled in full, but the housing market crash changed the predicted outcome because the interest rates dropped so low.
These letters prove that the banks have understood that foreclosing on even more houses would be a greater cost than extending themselves to modify these mortgage loans, and it shows a level of concern by the banks for those in trouble.
However, the praise stops there. This behavior contrasts sharply with the coldness they showed for those they did foreclose on, and is probably why consumers are beginning to lose faith in banks' ability to control the market. Banks have been making unsolicited loan adjustments for homeowners they find at risk of default while simultaneously denying modifications to many more who are actually defaulting or are close to foreclosure, without any explanation of their methods.
This is consistent with the practices of Bank of America® (NYSE: BAC) who will pay out an $8.5B settlement for faulty securities.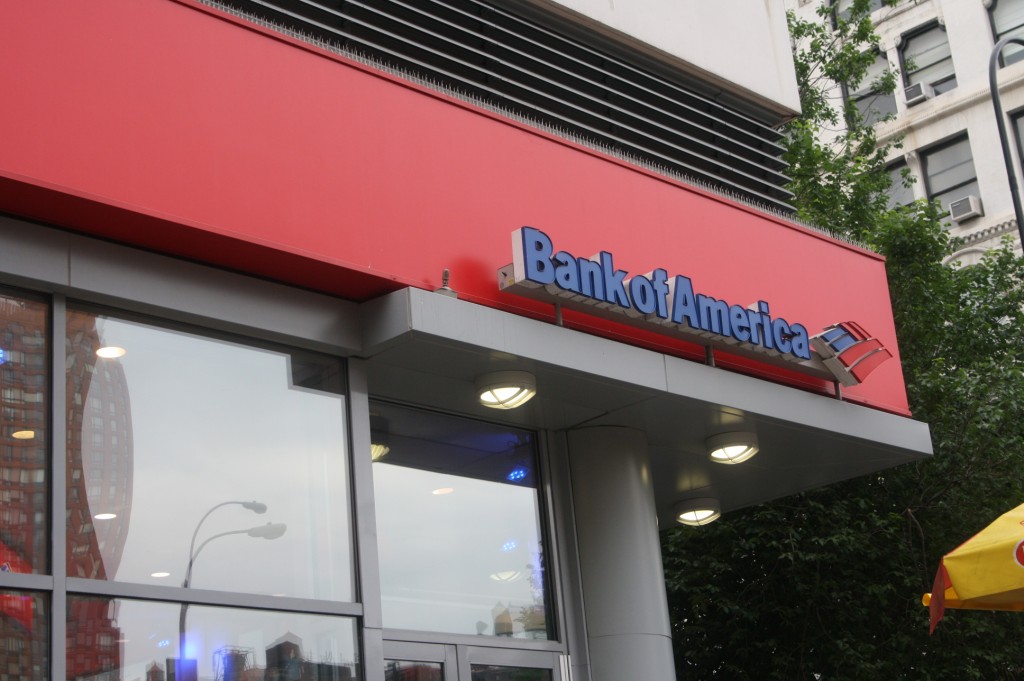 This shows an erratic and haphazard application of the law, causing borrowers and potential borrowers to lose faith in the too-big-to-fail banks.
Read: Bank of America® to Pay $410M for Overdraft Suit
Furthermore, a number of the homeowners that did receive a letter have reported that they may be facing foreclosure even after being granted what's officially called a permanent loan modification under the federal government's main anti-foreclosure initiative, the Home Affordable Modification Program (HAMP).
Shockingly, banks, which are paid under the U.S. Treasury-administered HAMP to offer this relief, do not even observe the "mod" they themselves have put in place, causing homeowners to enter into a false state of security.
Homeowners Fight Back with Class-Action Suit
Suddenly, owners' mortgage payments mysteriously vanish. Borrowers ruin their credit scores when they are wrongly thrown into default and then get slammed with late fees for payments they shouldn't even have to make. Some, even months after receiving notification that their loan mods have been accepted will receive past-due notices and foreclosure threats.
But homeowners refuse to take these unmonitored practices bending over as some have proposed a class-action lawsuit alleging breach of contract by Bank of America® and subsidiary BAC Home Loans Servicing in mortgage modifications.
These suits represent a new wave of complaints against banks that cannot seem to properly modify loans and have contradicted themselves by foreclosing on borrowers after offering them trial modifications. This chaos and disorder are hopefully not just the beginning steps of a huge overhaul, although banks must get their affairs in order.
Ask a Question