Regions Bank Buys $1 Billion Credit Card Portfolio from FIA Card Services
Regions Financial Corporation has closed on its purchase of FIAA Card Services' $1 billion credit card portfolio.
Through the deal Regions Financial (NYSE:RF), the 21st largest U.S. bank holding company as of the end of the first quarter, will acquire the Regions-branded credit card portfolio of 500,000 existing Regions customer accounts and 40,000 business credit card accounts. Credit card customers are expected to experience minimal impact to their credit card accounts.
"This transaction accelerates Regions' efforts to improve the balance between our consumer and commercial loan portfolios and further diversify revenue streams" said the bank's senior vice president and head of Consumer Services John Owens in a statement. "We plan to grow this business as part of an expanding suite of financial solutions to better serve our customers."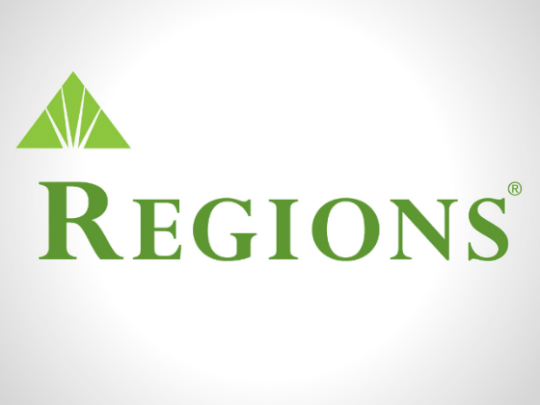 Regions Financial's subsidiary Regions Bank was ranked as the top bank for customer experience and is one of the top companies in America for customers service across all industries according to financial information available on its website. The bank was also ranked in the top decile in customer loyalty among retail banks for the last five quarters according to Gallup.
Customers of the bank that rated it on MyBankTracker.com seemed to tell different story. The bank earned just two out of five stars by the 41 customers that rated it on our site. The factors that influencing the bank's overall rating included customer service, bank rates, online experience, fees and charges and overall satisfaction. The bank's overall financial health is pretty good according to the Bank Health Meter, a measure used to determine the extent of a bank's credit trouble.
Regions Financial has $132 billion in assets and serves customers in the South, Midwest and Texas. It operates 1,800 banking branches and 2,200 ATMs across the country. To read more reviews about Regions Bank check out its bank reviews page.
Ask a Question