Living in a Post-Durbin Banking Era
After the thought of lowering debit card interchange fees came about, retailers shouted yes as banks pleaded no. While the end result left both parties upset, consumers seem to be the ones stuck picking up the pieces.
After months of debates and lobbying, both banks and retailers seemed upset when the Federal Reserve Board finally approved the much-anticipated new interchange fee limits. Surprisingly, the Fed chose to cap the fee at 21 cents (with an extra 0.05% for transaction price to cover fraud), down from the current 44-cent average, but up from the original target of 12 cents.
More interestingly, while the banks tried to fight this new cap, the outcome can be seen as a win. There is no denying most banks knew it was inevitable that this cap was coming.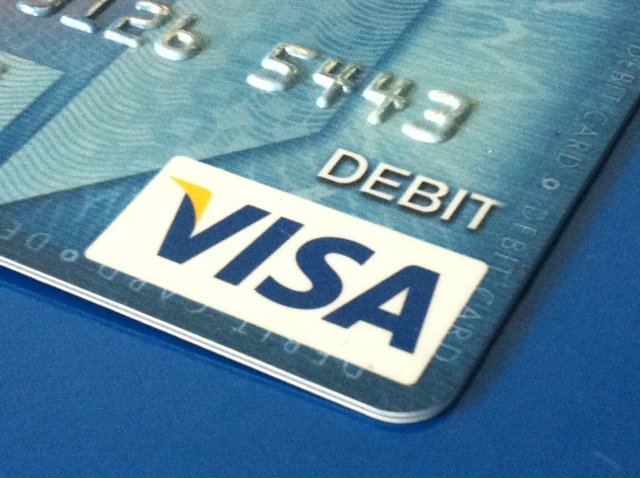 Scheduled to take effect on October 1, the Fed's decision gave both parties the chance to point the finger and renege on any benefits believed to come out of the fee cap – specifically around the idea of lower fees meant lower consumers prices. But let's be honest, who actually expected that to happen.
After the Fed approved the new rules, they made the comment that they had no idea how this new rule would cause companies and institutions to react. With that, I would like to welcome you to the post-Durbin banking era and at the same time, share a few tips to ensure you're prepared.
New Fees, New Rules, New Banking Habits
Lets start with the most obvious: banks will no doubt introduce new fees. Many didn't even wait for the rule to be approved. If you have been following our coverage, you know we report on a new fee pretty much every week.
If you don't have one already, now is the time to ask your bank for a fee schedule. This schedule lists out all the fees and how they are applied. Also, stay alert to mail notices and monthly statements for new fees popping up.
While some are simple additions such as charging for paper statements or higher minimum deposits, others are brand new, such as Bank of America®'s $5 fee to replace lost debit cards as well as the $5 monthly fee to use your debit card that was recently introduced by SunTrust Bank.
Along with the introduction of these new fees, banks will start to apply other requirements, like the need to complete a minimum number of debit transactions to avoid monthly maintenance fees.
It is important to be aware of these changes, as it could force you adjust your banking habits. If you believe this is something that you won't be able to perform, it may be time to consider a new account or even a new bank.
Say Goodbye to Rewards and Benefits
The resulting revenue loss of the new regulation justifies the banks' moves to eliminate programs and benefits that cost them money. Since the first day of talks of fee caps, some of the largest banks announced the end of their rewards programs. Customers still interested in earning rewards will need to switch to using credit cards, which are unaffected by the new rules.
There are also rumors circulating that some of the larger banks will keep their rewards programs, but limit them to premier clients who have certain balances or stronger relationships with the bank through multiple accounts.
As quick as debit card rewards seem to be going, free checking has vanished even quicker – we expect it to be rare find at most national banks by year's end.
Continuing with this trend, those who currently have accounts that reimburse ATM fees should be prepared for this perk to change. While it won't disappear completely, plan for unlimited ATM fee coverage to be swapped out for a more bank-friendly capped model.
Say Hello to Merchant Rewards and Prepaid Debit Cards
One hopeful change to come out of the new fee cap was the idea that merchants would lower retail prices. While some were hopeful, I am skeptical that this would happen. At the end of the day, these retailers are all about covering margins and with the new cap, it'll only become easier to do so.
With no discounts or lower costs in sight, retailers and banks did see another opportunity to partner in the way of merchant-funded rewards. We have discussed the topic on multiple occasions, but the core idea is banks share consumer purchase data (anonymously, of course) with retailers in exchange for discounted deals that can be offered to their members.
Read: Ally Bank to Launch Ally Perks Debit Card Rewards Program
The goal is that these deals will drive consumers to use the bank's debit card and remain a loyal customer of a particular retailer. Banks are able to maintain debit card activity and get a kickback from the retailer. Retailer earn new leads for discounts and the consumer earns both a discount from a store they frequent as well as help to meet those minimum debit card purchase requirements.
As with fees, merchant rewards will also change consumer banking habits. Some believe it could lead to forced spending – spending more than you planned – to get a deal, while others see it as a way to accumulate more savings than you would earn in interest from a savings account or CD. Continue to be a smart spender and the return is definitely apparent.
Probably the biggest change to occur during the post-Durbin era will be the increase of prepaid debit card usage. Because checking accounts now have higher fees, the prepaid card market has a chance to capitalize on the change. As we have reported in the past, studies have shown that prepaid cards offer fewer fees than checking accounts, and this was before the new swipe fee rules were approved.
With expectations that these new rules will lead banks to introduce new fees, more requirements and fewer rewards, consumers need to once again re-examine their banking relationships and prepare for a new trend in banking.
Ask a Question