'Death Benefits' Probe Hits New York
New York State has joined both Florida and California by initiating a probe to determine if a number of U.S. insurers failed to make a good faith effort to identify beneficiaries owed death benefits.
The New York Department of Insurance will now require 172 insurers and fraternal benefit societies licensed in the state to provide reports to use public data to determine who is owed death benefits. Through the investigation regulators will determine whether or not insurers failed to adequately investigate claims and identify beneficiaries of deceased policyholders with insurance policies, annuity contracts and retained asset accounts.
New York Attorney General Eric Schneiderman also sent subpoenas to at least nine of the nation's largest insurers over their death benefits practices, the Wall Street Journal reported. Companies receiving subpoenas included MetLife Inc. (NYSE: MET) and Prudential Financial Inc. (NYSE: PRU).
A spokesperson for the New York Department of Insurance told MyBankTracker that the state wouldn't know how much is owed by insurers until the reports are received.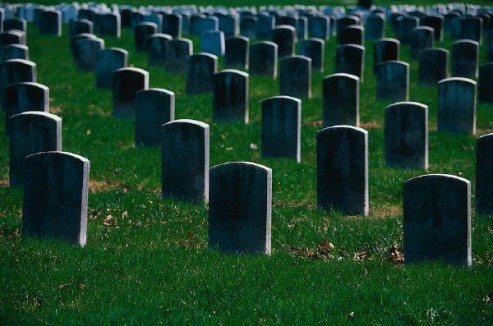 New York regulators hope to determine whether insurance companies have made good use of public data such as the Social Security Administration's Death Master File to identify those owed money. Insurers have been criticized for using death databases to cut off payment of certain benefits while at the same time ignoring the information in the case of death benefits. Many insurers feel the burden lies with beneficiaries to identify benefits that may be owed to them.
"The Department expects life insurers to identify any death benefits that may be due under life insurance policies, annuity contracts or retained asset accounts that have not been previously reported through the historical claim reporting processes, implement procedures to locate the appropriate beneficiaries, and make prompt payments as necessary," a statement released by the NY Insurance Department said.
MetLife spokesman John J. Calagna told MyBankTracker that the company has over the years improved its processes and procedures for identifying customers that have lost contact with the company.
"Over time, MetLife has enhanced its processes and procedures, including by using the Social Security Death Master File as a safety net to catch claims that are not reported to us in the normal course, while helping ensure compliance with the unclaimed property requirements of state law" Calagna said in an email.
A Prudential spokesman declined comment on Wednesday.
State Regulators Grill Insurers over Death Benefits.
Regulators in both California and Florida initiated probes against MetLife and other insurance companies earlier this year over their payment of death benefits. More than $2 billion in unpaid death benefits may be owed to residents of both states. The National Association of Insurance Commissioners, a non-governmental organization composed of insurance regulators from all U.S. states, territories and Washington, D.C., indicated earlier this year it would coordinate multi-state efforts to investigate MetLife, Nationwide and other insurers.
Probes have been initiated in about 35 states to date, according to the WSJ.
Read: Florida Regulators: More than $1 Billion in Unpaid Death Benefits Owed
Ask a Question