Bank Bailout Nets U.S. Taxpayers $10 Billion in Profits
Two more banks have made payments to the U.S. Treasury Department to repay funds extended through the government's Troubled Asset Relief Program, bringing the total amount of profits taxpayers have realized through the program up to $10 billion.
Beach Business Bank of Manhattan Beach, Calif. announced on Wednesday that it had repurchased 1,500 of its Series A preferred shares from the federal government for $1.5 million. The U.S. Treasury Department will continue to own 4,500 of the bank's preferred shares worth $4.5 million and an additional 300 share of its Series B preferred shares.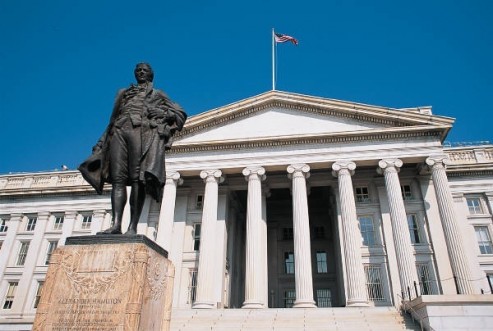 Marshall and Ilsely Bank of Milwaukee also made TARP payments this week. This past Monday the bank fully repaid its $1.7 billion TARP investment in addition to a related warrant and dividends on its preferred shares, and will give taxpayers a positive return of $229.8 million. M&I's repayment was made in connection to the bank's acquisition by the Bank of Montreal, a transaction announced this past December.
Read: Harris Bank, M&I Bank Merge Under BMO Harris Bank
As a result of both payments, the total amount of profits U.S. taxpayers have realized from the government's bank bailout program now stands at $10 billion. Financial institutions providing taxpayers with the largest profits include Goldman Sachs Bank USA ($1.1 billion), JP Morgan Chase & Co. ($950.3 million), Morgan Stanley ($950 million), Wells Fargo ($849.0 million) and Hartford Financial Services Group LLC ($713.7 million).
Learn: MyBankTracker.com Tracks the Big Bank Bailout
The Treasury Department announced this past March that U.S. taxpayers had broken even on their TARP investment, and that about 70% of the government's investment in U.S. banks was still outstanding. Previous estimates made by the U.S. Treasury Department pegged the anticipated lifetime costs of the TARP program to taxpayers at $20 billion.
U.S. taxpayers spent a total of $245 billion propping up the financial services industry through the TARP program, though the actual purchase amount was about $204.9 billion.
Ask a Question