PNC Bank: Virtual Wallet Android App to Be Released by October
A native Android app for PNC Virtual Wallet customers will be arriving in the coming months.
PNC Bank (NYSE: PNC) aims to release a native Virtual Wallet mobile banking app for Android smartphones by October, according to a post by Michael Ley, vice president of e-Business at PNC, on the "Inside the Wallet" blog, viewable only to Virtual Wallet accountholders.
PNC's Virtual Wallet account takes a nontraditional approach to consumer banking. Users divide their funds among three accounts that are designated Spend (checking), Reserve (short-term savings), and Growth (long-term savings). With a slider, customers can set the amount they want to place in each sub-account. They can track spending and cash flow on a calendar and create wish lists to save money for those purchases.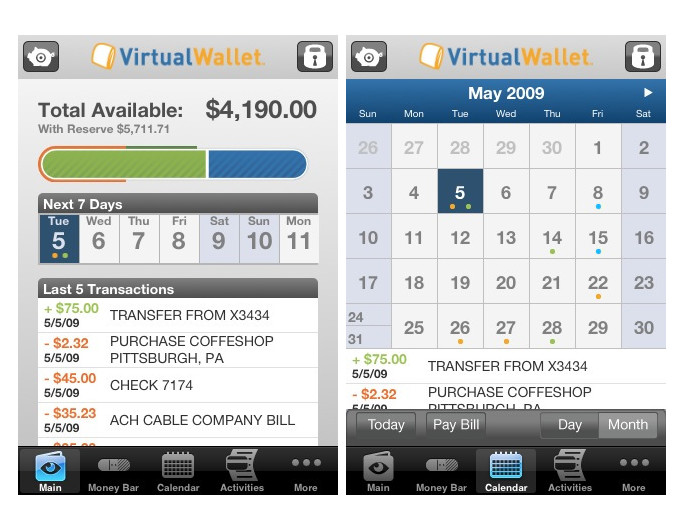 Ley wrote that the new Android app is expected to have "all the key features you have read about in the iPhone app," including the calendar, money bar, credit card integration, and the crowd-favorite mobile deposit, which allows customers to deposit paper checks with a smartphone camera.
Ley expressed that he was able to relate with customers' demand for a native Android app as he owns an Android smartphone as well. The iPhone and iPod touch versions of the Virtual Wallet app was released in August of 2009, while mobile check deposit recently launched in May.
For customers anticipating the new Android app, Ley says, "Make sure that your device is running Android 2.1 or higher because that's going to be our minimum Android OS requirement when the app becomes available."
The app could be available as soon as September and as late as October. PNC Bank will continue to announce updates on their progress as they approach the rollout date.
The Virtual Wallet app represents PNC's most comprehensive app for the bank's Android customers, while its PNC Mobile Android app – for its regular customers – remains lackluster. It would be surprising not to see a revamped update to this app as well.
Ask a Question