Yodlee Hits 30 Million-User Mark
In a market tapped into by few and dominated by one, the potential of personal financial management is exploding at the seams. Yodlee, the leading provider of online PFM, has announced that it has surpassed the 30 million user mark of Yodlee-powered products and services, worldwide.
Yodlee is a privately held company that has garnered users from individual consumers and small businesses, to developers who use Yodlee primarily as a web platform to create financial management products, to mega financial institutions including Bank of America® (NYSE: BAC) and Fidelity who use it to transform online banking into PFM. Around 90 percent of registered users are in the United States.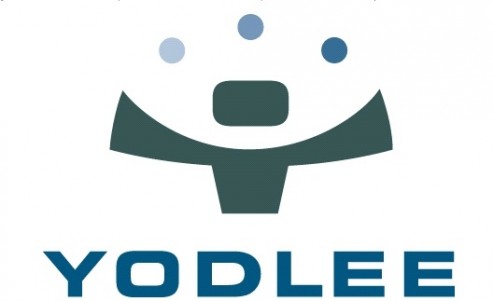 In a phone interview with Joseph Polverari, Yodlee's Chief Marketing and Strategy Officer, he explained the true power of their platform and showed that despite all its advancements and innovations, Yodlee is merely scratching the surface right now of the actual potential of PFM.
The Basics of Yodlee
With eight of the top ten financial institutions and most of the top 50 banks using a version of the platform, Yodlee securely powers almost every online banking move that is made in the United States, and Mr. Polverari explained that this composed the two major functions of his company's service: viewing and doing.
Viewing includes the most basic functions of online banking like signing into your bank to view accounts, pay bills, or transfer money. Doing, Mr. Polverari explained, really advances this because "you can see it and then do it, allowing you to interact with your money. By aggregating all your accounts into one screen, this really brings your money to you."
FinApp
With the introduction of the Yodlee FinApp Store last year, they created the first financial app store where developers design what they want to see in PFM, and Yodlee provides the data, payments and security to power it introducing it to the banks who brand it and send it out to their customers.
Read: Google Wallet's Success Depends On One Feature
Consumers are comforted when their banks give the okay to an app and send it out under their own name, which means that Yodlee's platform is definitely doing something right.
Yodlee FinApps range from basic functions like viewing your accounts all the way to what gets Mr. Polverari most excited: targeted marketing.
Consistent with earlier comments, targeted marketing is very compelling especially for him because, he says, "it brings a new level of interaction between consumer and his bank statement with Yodlee powering and securing the exchange." Targeted marketing includes all the different services and companies like BillShrink and edo Interactive that scan your transactions and provide offers that make sense based on your spending habits.
Some other products to look out for is an auto-tax prep with H&R Block coming next tax season, investment analysis and aggregation of coupons to gather the most savings.
The Future of Credit
The real question from all this is, where can we logically go next? Yodlee and FinApps have been using aggregated financial information to create, power and shape all the products mentioned, but they see even more potential with financial information and that is what is becoming known as an alternative credit score. While credit bureaus have confusing algorithms and many factors that make up your credit score, Yodlee can see your purchases, payments, and almost anything you've done with your finances.
Read: Tips on How to Improve Your Credit Score
With this type of financial aggregation, banks and lenders can determine whether you are a good credit risk or not, regardless of what credit bureaus say, or in case your credit is too thin for a lender to make an educated decision. Your "asset score," will show income, spending history and even the amount you spend on shoes, so they can know how risky you really are.
Emerging fields in predictive analysis and risk management will allow the information that's already there to become a reliable source for many reliable consumers to secure loans.
Ask a Question