Bank of America Student Leaders Program Underway
In an effort to improve the national teen unemployment rate, Bank of America® has released the names of five teenagers from 45 cities to partake in their annual Student Leaders program this summer.
After the unemployment rate increased from 9.1 to 9.2 percent last month according to the United States Department of Labor, this program gives the opportunity to 225 civic-minded teens to shape their future and change their community in 44 cities across the country and in London.
Bank of America® (NYSE: BAC) partnered with 95 nonprofit organizations to run the program who received sponsorship from the Bank of America® Charitable Foundation. The program will pair the Student Leaders with local nonprofits for a paid, eight-week internship giving the students a hands-on experience to learn valuable leadership skills and provide support to their own community's nonprofits in dire need of assistance.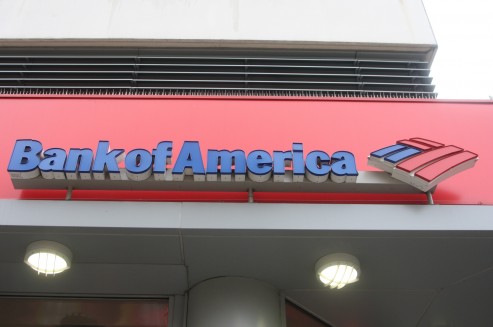 This year, Bank of America® will invest over $1 million in the program, bringing the total contributed since its inception in 2004 to more than $8 million.
In the face of the recent trials Bank of America® has had with homeowners, investors, consumers and regulators, the Student Leaders program shows that the largest bank in the nation still values and performs philanthropic initiatives to implement students' services and leadership capabilities at nonprofits.
This week the students will participate in a leadership conference in Washington, D.C. to inspire them to remain committed to community service by informing them of how critical their job is. The overall goal of the program is to prepare the students for further development into the next generation of eager and intelligent leaders who will implement positive changes to our economy. By strengthening the capacity and resources of nonprofits in the students' local communities, the bank's efforts to create ongoing services will be expanded to address important issues in the community.
"In communities across the country, teens are disproportionately affected by high unemployment rates," said Kerry Sullivan, president, Bank of America® Charitable Foundation. "Our Student Leaders program helps civic-minded youth find paid employment while gaining valuable workforce skills that ultimately benefits the economic health of local communities. We view the Student Leaders program as an opportunity to engage young people in solving critical issues while also supporting nonprofits by providing valuable services to individuals and families in need."
The extra labor comes at a good time both for the students and for the organizations as well. The 2011 Nonprofit Finance Fund Survey reports 85 percent of nonprofits are expecting more demand for their services this year, and more than half are worried they may not be able to fully meet this increased demand.
Ask a Question