PNC Hints at Mobile Check Deposits for Android App by November
A much-desired technology feature for banking may soon be arriving to the PNC Mobile Android application, which is long overdue for a major update.
PNC Bank (NYSE: PNC) customers with Android smartphones may have a reason to rejoice as the Pittsburgh-based bank plans a new application and enhanced features for Google's mobile platform.
Customers have left generally negative reviews and complained about PNC's lackluster Android mobile banking application, which resembles a browser that directs to the mobile version of the bank's website.
Meanwhile, the PNC Mobile Banking and Virtual Wallet by PNC apps for Apple iOS devices are full-fledged apps that even offer the convenience of a mobile check deposit feature.
Although it remains an educated prediction, PNC may release a comprehensive update to its PNC Mobile Android app, with mobile check deposits, by November.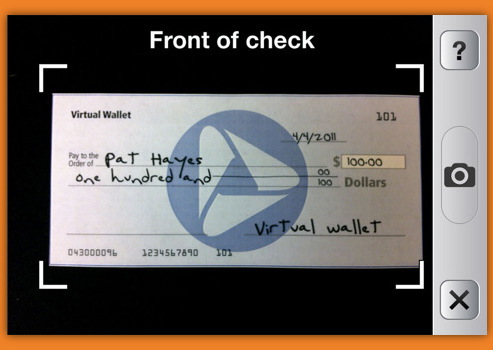 Last week, in the "Inside the Wallet" blog that is viewable only to Virtual Wallet customers, a post revealed that a native Virtual Wallet Android app, with mobile check deposits, will launch in September or October.
There has been no word about the deposit technology coming to the PNC Mobile Banking Android app for regular customers. A PNC Bank spokesperson did not provide details regarding current developments of the feature.
Based on the historical release schedule by PNC, the bank could release the feature one month after it launches on the Virtual Wallet Android app.
| App | Mobile Platform | App Launched | Mobile Deposit Launched |
| --- | --- | --- | --- |
| PNC Mobile Banking | Apple iOS | Feb. 2009 | May 2011 |
| Virtual Wallet by PNC | Apple iOS | Aug. 2009 | Apr. 2011 |
| PNC Mobile | Android | Sept. 2010 | ? |
| Virtual Wallet | Android | Projected Sept.-Oct. 2011 | Projected Sept.-Oct. 2011 |
For both mobile platforms, PNC launched the PNC Mobile app prior to the Virtual Wallet app but the mobile check deposit feature is first available to the Virtual Wallet app.
Because the Virtual Wallet product was designed for Generation Y consumers and tech-savvy customers, they are more likely to utilize and test the feature before it hits the PNC Mobile app, which will be accessed by many more PNC customers.
If PNC follows its previous pattern, a truly native PNC Mobile Android app with mobile check deposit may be due by November.
Ask a Question