Bank of America Adds Jobs in Lone Star State
Bank of America® will add more than 100 small business banking positions in Texas by the first quarter of 2012 as part of its efforts to expand its small business segment nationally.
Bank of America® (NYSE:BAC) announced it would be adding the positions in cities that include Austin, Dallas, Fort Worth, Houston and San Antonio, and that more than 75 bankers had already been added in the state.
"Texas has a longstanding history of entrepreneurial excellence, serving as the backbone of our state's economy for over a century," said the bank's president Houston and Texas market president Kim Ruth in a statement. "Our small business bankers are able to provide business owners across Texas the financial guidance they need to keep their businesses moving forward, which in turn will benefit our state's and nation's economy."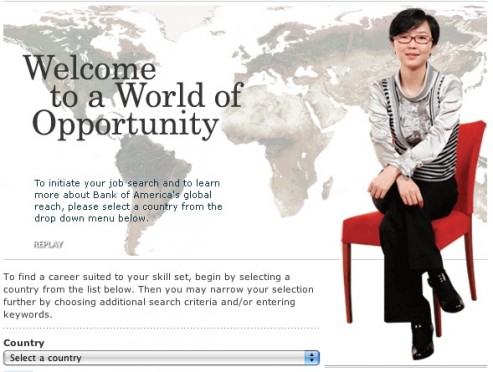 Some 96 percent of all businesses in Texas are small businesses with less than 100 employees, according to the bank's statement. Bank of America® extended $18 billion of credit to small businesses in 2010 in comparison to the $16.5 billion it extended back in 2009. Bank of America® also announced that it would be increasing its spending in small, mid-sized and diverse businesses by $10 billion over the next five years. In 2010, the bank said it spent $4.1 billion on such businesses.
Last month Bank of America® announced that it would be adding more than 500 financial solutions advisors to its team by the end of the year. The financial advisors will be there to assist the bank's preferred banking customers, or those with investable assets of between $50,000 to $250,000. New York, San Francisco, Los Angeles, Dallas and Washington D.C. are amongst some of the cities financial advisors will be added in.
Read: Bank of America® To Add 500 Jobs, New Services By End of Year
If you're looking for a job with Bank of America® then visit the bank's careers section.
Ask a Question