Banks to Stop Selling Paper Savings Bonds in 2012
Starting next year, paper savings bonds will no longer be sold over-the-counter in an effort to save $70 million in five years.
The U.S. Department of the Treasury has decided to cease sales of paper savings bonds at banks and other financial institutions, since 1935 when papers savings bonds were introduced, starting January 1, 2012.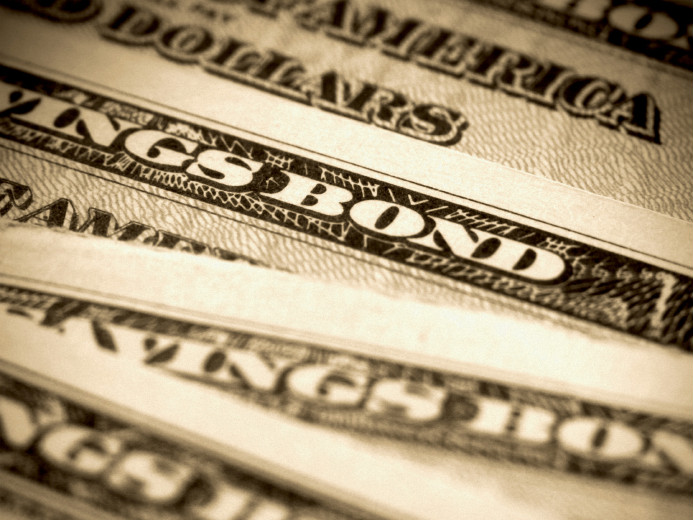 The Treasury expects to transition towards electronic transactions and save roughly $70 million in taxpayer money in the next five years. In 2011, the Treasury also stopped selling paper savings bonds through traditional payroll plans.
"Savings bonds are very much a part of this country's history and culture, and will remain a part of America's future – but in electronic form," said Public Debt Commissioner Van Zeck in a press release. "It's time for us to take a 1935 model and make it a 21st century investment tool."
Individual investors can continue to buy savings bonds in electronic form through TreasuryDirect, the free online interface to purchase and manage their bonds. No other change is coming to paper savings bonds, which will continue to earn interest and can still be redeemed at banks and other financial institutions.
Lost, stolen, and destroyed paper bonds can be reissued in paper or electronic form. And, the Treasury will continue to sell paper savings bonds when they are purchased with their tax refund.
The Treasury did not release details on the annual purchase limits of savings bonds going forward. Currently, investors can buy up to $5,000 of Series EE and I savings bonds per year in either paper or electronic form. For example, you can purchase $5,000 in paper I bonds and $5,000 in electronic I bonds for $10,000 total per year.
Without mention of changes to the limit, investors may only be able to invest $5,000 in each type of savings bond. Those who rely heavily on savings bonds to build their nest egg would be disappointed at the change, especially when many Americans are starting to find Series I bonds to be very attractive.
Ask a Question