Warmer Weather, Lower Pump Prices, Helped Boost June Retail Sales
Lower gas prices, strong Father's Day promotions and warmer weather helped boost retail sales in June and contribute to 12 consecutive months of growth in the sector.
The National Retail Federation released results this week showing that retail sales grew in the month of June, increasing 0.3 percent when seasonally adjusted from May and 5.5 percent when unadjusted. As a result of June's strong sales figures, U.S. retailers have now enjoyed 12 consecutive months of growth.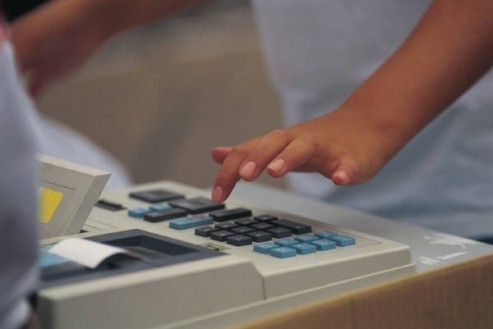 Stronger areas of growth included the following sectors:
Clothing and clothing accessories stores, which saw sales increases of 0.7 percent seasonally adjusted over May and a 7.6 percent increase unadjusted year over year.
Garden supplies and equipment stores, which saw sale increases of 1.3 percent seasonally adjusted from May and 8.5 percent from last June.
Health and personal care stores, which actually saw decreased sales of 0.2 percent when seasonally adjusted from May but increased sales of 3.9 percent unadjusted from last June.
"A solid year of growth in sales provides further evidence that retailers continue to lead the charge in the economic recovery," said the NRF's president and CEO Matthew Shay in a statement. "While spending continues to surpass expectations, sustained growth in the retail sector depends on a strong labor market."
Separate data from the U.S. Commerce Department showed retail sales increased 0.1 percent seasonally adjusted in June when compared to May and 8.4 percent from last June. The data autos, gasoline stations and restaurants–referred to as non-general merchandise.
Read: Consumer Spending Expected to Rise in 2011
The NRF represents more than 3.6 million establishments that it says indirectly account for 42 million jobs—or one in four U.S. jobs. According to the federation, the GDP impact of retail is $2.5 trillion annually.
Despite strong sales figures, the economic confidence of most Americans still remains low. According to results from Gallup's Economic Confidence Index there hasn't been significant improvement in consumer confidence levels in the past five weeks after a decline was noted in early June. While U.S. economic confidence was higher in the first six weeks of the this year it declined from mid-February through the end of April, improved in May upon news of Osama Bin Laden's death, and dropped back down.
Ask a Question