Bank of America Specialty Store Copies JPMorgan Chase
Bank of America® announced they are opening a new branch in Founders Hall, off the plaza next to its headquarters in North Carolina. The bank's plans may be taking cues from JPMorgan Chase who announced in June that they are planning on opening 1,500 to 2,000 branches.
When banks began announcing they were closing massive amounts of branches, JPMorgan Chase (NYSE: JPM) decided to do the opposite. The bank did so possibly because they realized that people like visiting branches, and with new products and services constantly rolling out the banking centers were becoming more than just a place to deposit checks.
Read: JPMorgan Chase Does The Opposite of Other Big Banks
Perhaps that is why Bank of America® (NYSE: BAC) just announced they will be opening a new so-called "specialty store" banking center right near their headquarters in Charlotte, North Carolina. The new branch will feature the bank's traditional banking services as well as including Merrill Edge "financial solutions" advisers, trained to serve upper middle-class wealth-management customers.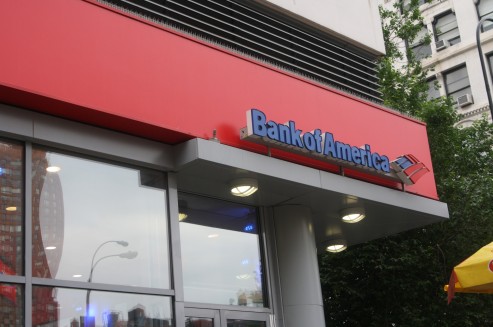 The office will also be geared toward the small-business and preferred-customer segments. Similar to Chase's vision, BofA realizes that the industry is changing and wants to begin opening new banking centers to reflect that. With their two massive acquisitions of Merrill Lynch and Countrywide Financial, their product lines have expanded. Therefore they must create centers specifically geared toward this.
The new branch, expected to open next summer, will give Bank of America® a signature location right near its corporate headquarters, drawing small business and affluent customers to its doors. The bank has been piloting these stores in Northern Virginia, Maryland and California.
Hopefully, this is just the beginning of a whole line of improvements from Bank of America®, including more specialty stores accessible to customers worldwide. Mortgage help centers especially need to be opened to deal with the deep rut they found themselves in.
Ask a Question