Housing Losses Cost $50 Billion for Bank of America
There may be a long road of capital-raising ahead for Bank of America®, as they will be reporting second-quarter results before the market opens on Tuesday and are expecting losses from expenses tied to the ruined home loans that may total $20.4 billion.
According to Thomson Reuters, Bank of America® (NYSE: BAC) is expected to report a loss of 90 cents a share, compared with a profit of 27 cents a share last year, and revenue of $12.3 billion down from $29.1 billion a year ago.
If this is the case, then some new international standards put into place to avoid another financial crisis will force Bank of America® to raise as much as $50 billion in capital as opposed to raising dividends, which was CEO Brian Moynihan's plan in face of losses from their now-contested $8.5 billion settlement.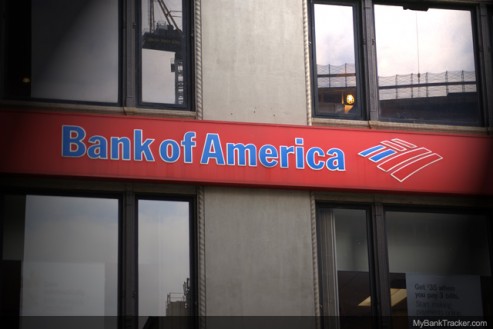 Under rules prepared by the Basel Committee on Banking Supervision, banks will have to show a 9.5 percent ratio of capital to risk-weighted assets between 2013 and 2019. This number comes from the established 7 percent minimum plus a 2.5 percent surcharge as a buffer set by regulators on the largest companies whose collapse would pose a dire threat to the banking system.
Moynihan's shortsightedness caused him to underestimate the size of the capital surcharge that was put into place. He reported in a conference in June that he was counting on just a 1 percentage point increase, which he based on "fairly senior information saying that was a reasonable number to use." The 2.5 percent announced last month means a staggering $27 billion burden.
Unfortunately, bad news from the mortgage liabilities caused Moynihan to log about $30 billion in settlements and write-downs. As the costs mounted and confidence wavered, Bank of America®'s stock declined 26 percent this year, the worst showing in the 24-company KBW Bank Index. The company reports second-quarter results tomorrow and has told investors to brace for a loss of at least $9.1 billion.
On Friday, Bank of America®'s shares fell below $10, a number they haven't seen since May 2009. However, Moynihan believes the firm will not need to issue common stock to meet the new capital threshold, despite rising costs from the Countrywide purchase including another $5 billion in expenses stemming from repurchase demands from institutional investors.
Ask a Question