Isis Adds Visa, MasterCard, Discover, AmEx to Mobile Commerce Venture
A major joint project by three of the largest U.S. mobile carriers has just added the four largest U.S. payment networks as participants.
Announced Tuesday at the annual Fortune Brainstorm TECH conference in Aspen, Colorado, AT&T Mobility, T-Mobile USA, and Verizon Wireless have locked in Visa, MasterCard, Discover, and American Express as partners for Isis, a joint venture to expand mobile commerce nationwide.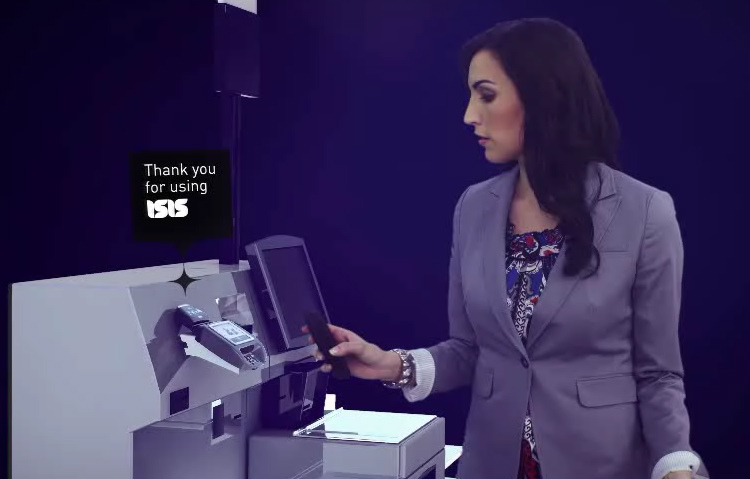 Isis aims to spark a massive movement towards mobile commerce where consumers use their mobile phones to conduct point-of-sale purchases with near-field communication technology – eliminating the need to carry cash or plastic. Additionally, consumers would be able to store loyalty cards and redeem coupons and offers directly on the phone.
"Since the formation of Isis in November, we have been committed to building a mobile commerce platform that aligns and advances the interests of consumers, merchants and banks," said Michael Abbott, CEO for Isis. In May, the original goal of developing Isis into a mobile payment processing network was reportedly trimmed. Instead, Isis is on the verge of becoming a mobile wallet.
Read: Mobile Payment Processing Network Downsized
"By working with the nation's payment networks – Visa, MasterCard, Discover and American Express – we significantly advance the vision of an open and secure platform that provides banks and merchants with a new and highly relevant way to connect with consumers.
Isis is expected to begin pilot programs on all four payment networks in Salt Lake City, Utah and Austin, Texas starting early 2012. While the success of Isis is highly unpredictable, the new relationships with the payment networks would serve as key developments for the venture.
Read: Citi MasterCard First to Be Supported By Google Wallet
Due to the explosive growth of the smartphone market, companies of all industries are seeking to optimize mobile technology to expand their business. One noteworthy competitor to Isis is Google Wallet, a similar venture by Google, Sprint Nextel, Citi, and MasterCard to turn NFC-enabled mobile phones into mobile wallets.
Ask a Question