Fed Penalizes Wells Fargo $85M for Mortgage Abuses
Some homeowners are receiving good news, as the Federal Reserve dug up evidence that Wells Fargo & Co. falsified loan documents and steered borrowers toward high interest rate subprime mortgages during the housing boom. The bank will pay $85 million to settle civil charges.
On top of the fine, the Fed said the bank will also pay an additional $1,000 to $20,000 to each borrower allegedly fooled by the mortgage practices. The amount of borrowers who are eligible for compensation is estimated to be anywhere from 3,700 to possibly more than 10,000, according to the Fed, which can potentially cost Wells Fargo (NYSE: WFC) a total of $200 million.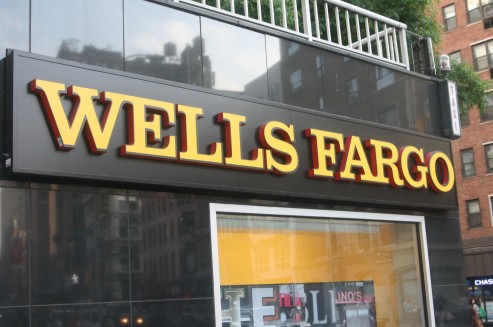 This is part of the big banks' ongoing struggle from the devastating subprime mortgage crisis. Bank of America® (NYSE: BAC) has been in the spotlight for weeks when they agreed to pay $8.5 billion as part of a settlement with mortgage bond investors in addition to earmarking another approximately $14 billion of home loan-related charges.
Now, due to Countrywide Financial Corp's excessive fees and charges when homeowners were in default, the former will have to mail out checks for as much as several thousand dollars to 450,177 customers, adding totaling nearly $108 million.
Read: Countrywide Mortgage Victims to Begin Receiving Checks in the Mail
Expect continuing investigations
Wells Fargo is just the next in what may become a series of lenders to be hit by the relentless Federal Reserve determined to correct the practices that contributed to the housing fail. Blatantly luring borrowers into agreeing to a subprime loan when they could have qualified for more affordable prime mortgages has been criticized by politicians and consumer advocates, but Wells Fargo refused to admit to the allegations cited.
However, the agreement does admit that there were instances when sales personnel inflated prospective borrowers' incomes to allow the customers to qualify for loans otherwise out of their reach.
"The alleged actions committed by a relatively small group of team members are not what we stand for at Wells Fargo," said Chairman and CEO John Stumpf. "Fair and responsible lending practices have been at the core of our culture, and they will continue to guide us as we work closely with the Federal Reserve to provide restitution to customers who may have been harmed, and to reinforce our internal controls so they further reflect Wells Fargo's commitment to helping customers succeed financially."
Nevertheless, the Fed says the tactics showed a lack of adequate controls to detect and prevent such fraud from happening and ordered Wells to submit a revised plan within 90 days. Wells will also be required to modify its compensation and performance management programs for sales personnel in mortgage lending.
Finally, some 16 former Wells Fargo Financial sales personnel are barred from working in the banking industry.
Ask a Question