CFPB Opens for Business, Starts Accepting Credit Card Complaints
The consumer watchdog agency is now wielding legal authority and its first goal is to address consumer credit card complaints.
The Consumer Financial Protection Bureau (CFPB) has officially received authoritative power on July 21 as scheduled. The first order of business: consumer credit card complaints.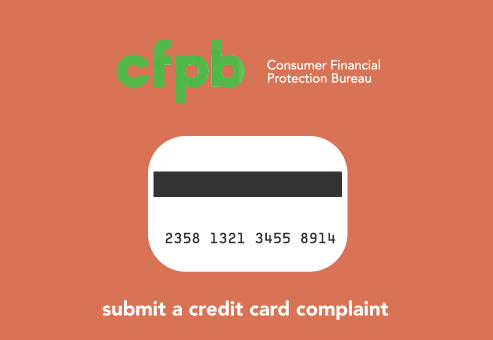 The bureau has begun accepting complaint forms regarding credit card issues on its website. Any consumer who feel they've been treated unfairly by card companies will have their voice heard.
Complainers will have the opportunity to describe, categorize, and provide details of the issue and pose a reasonable resolution to the problem. The CFPB does request personal information including name, address, and email address. Additionally, consumers must provide the name and account number on the credit card.
Those who are weary with privacy concerns can rest assured that financial information is used solely for account identification. "You will not be charged," the form states.
After complaint forms are submitted, consumers have the option to register their emails to remain updated on the status of their complaints.
Formed as a result of the financial crisis, the CFPB is charged with the responsibility of overseeing the financial services industry and shielding consumers from predatory practices. After Special Advisor Elizabeth Warren nurtured the consumer agency into fruition, President Obama has nominated former Ohio Attorney General Richard Cordray as the director of the CFPB.
Read: CFPB Tests Simpler Mortgage Disclosure Forms
"It will be a cop on the beat to enforce the laws on credit cards, mortgages, student loans, prepaid cards, and other kinds of financial products and services," wrote Elizabeth Warren in a progress report.
It remains up for debate whether the CFPB will publicize consumer complaints as opponents to the idea say that it offers the possibility of sabotage.
Currently, complaint forms are only available for credit card issues but the bureau will be releasing submission forms for most consumer financial products and services.
Ask a Question