Google Credit Card In the Future for Small Business
Google is taking over the world, well the financial one at least. Late yesterday the tech-juggernaut announced its latest addition to the financial space: a Google credit card.
Google (NYSE: GOOG) has slowly been creeping into the finance world, with their previous — and largest — addition being Google Wallet, a mobile payment platform mimicking the services provided by PayPal. Companies, both big and small, began taking notice; PayPal even ended up suing Google accusing them of stealing trade secrets.
Their latest financial announcement maybe small, but it begs the question; What next? Before you go googling ways to sign up for the new credit card, you must be a customer of Google's advertising service, AdWords.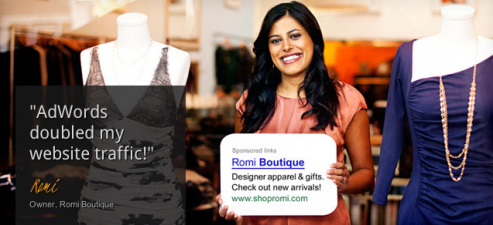 This credit card will benefit small businesses struggling with finances but still looking for a way to get the word out about their services. The credit card is still in beta-testing, only offered to a select group of advertisers. According to a Reuters article, the credit card will have a 8.99% interest rate and will offer varying lines of credit. The sole purpose of the credit card will be for small businesses to fund and purchase search campaigns.
This move seems non-threatening, but the fact of the matter is that Google is now entering the lending business. Which can prove to be a potential threat for other financial institutions providing the same types of services. Google can definitely have an upper hand when it comes to providing this type of credit card to small business customers in the form of membership rewards.
Many small business are offered $50-$150 in signing bonuses from various financial institutions. Google has the ability to offer something much more valuable; the potential for free exposure and business expansion. The company has already shown their interest in offering AdWords rewards by doing so with their $75 AdWords credit to Texas businesses who launch their websites with Google.
Although it is still too early to tell where this credit card-road will lead Google, one thing is certain: this isn't the end of it.
Ask a Question