Your Airline Doesn't Care About You
It's a pretty bold statement but if you fly with; American, United, Continental, Delta, US Airways, Southwest, AirTran and JetBlue, you may have been pushed into a more expensive ticket. Airlines across the board decided to raise prices to profit off the lower federal taxes on travel tickets, when they could've avoided the move.
Frequent travelers may have noticed an increase if fares this weekend as airlines prepared for the expiration of a tax that would cause an 8% decrease in ticket-costs. The tax expired because Congress was unable to pass a bill which would keep the Federal Aviation Administration up and running. The failed legislation also caused many contracts to go on hold, affecting airport modernization projects across the country.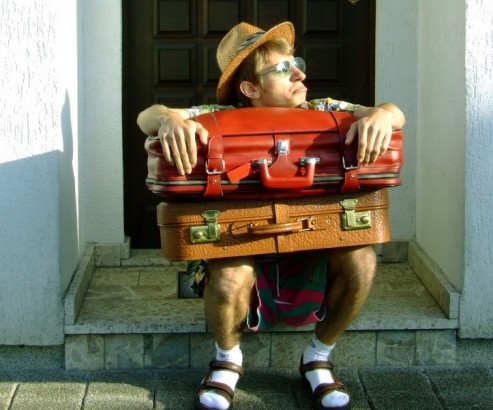 One surprising victim in the FAA's struggles is the consumer. According to an Associated Press release, the expiration of the tax gave airlines two options: 1) Pass the amount they were saving to the customer or, 2) keeping the savings all to themselves. This weekend's fair hikes clearly show what airlines chose to do.
There is a handful of airlines that deserve a shout out for their commitment to their customers; Virgin America, Frontier Airlines and Alaska Airlines all decided to reward their customer with the amount they were getting back. All in all, the tax expiration would save approximately $25 on a $300 round trip ticket. Not a huge difference, but with all the luggage and other fees tacked on to flying it would have been a nice break for consumers.
According to a statement given by American Airlines spokesman Tim Smith, they just "adjusted prices so the bottom-line price of a ticket remains the same as it was before." The AP press calculated that most increases were around 7.5% and were made by Saturday night, the night after the tax was expired.
Check Out: American Airlines Struggles with Money Management
Read: Schumer Stands Up to the Airline Industry
Ask a Question